In Memoriam: Eli Broad (1933-2021)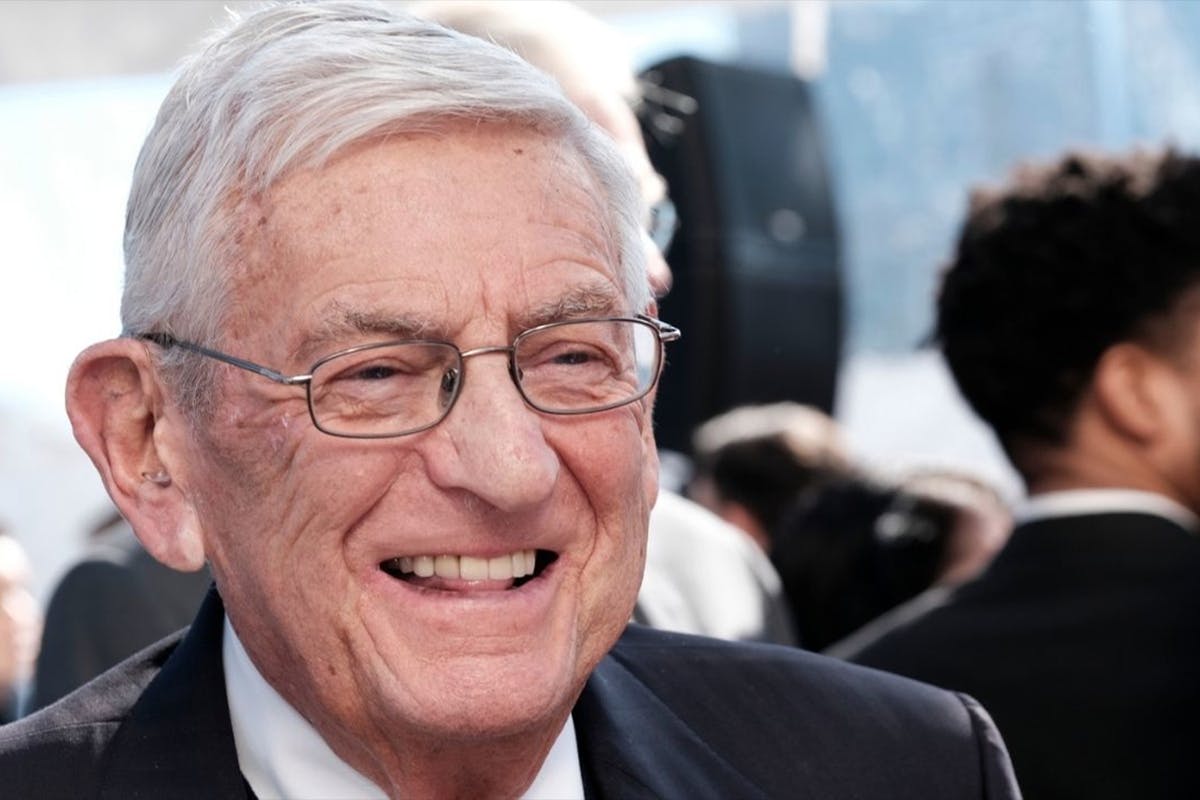 When UCLA's on-campus art center was damaged in the 1994 Northridge earthquake, the university saw an opportunity to renovate the structure into an architecturally significant and functionally enhanced building. The Broad Foundation provided $23.2 million for the construction of the new Eli and Edythe Broad Art Center, which houses the UCLA School of the Arts and Architecture and includes classrooms, galleries, studio space, auditoriums and conference space for students and the general public. Designed by Richard Meier, the Broad Art Center, which opened in 2006, is also home to a site-specific Richard Serra sculpture, "T.E.U.C.L.A.," a 42.5-ton piece that is the artist's first to be on permanent public view in Southern California. Read more about Eli Broad's remarkable life and legacy at The Eli and Edythe Broad Foundation's website.
"Eli Broad made his billions building homes, and then he used that wealth — and the considerable collection of world-class modern art he assembled with his wife — to shape the city around him.
Dogged, determined and often unyielding, he helped push and prod majestic institutions such as Walt Disney Concert Hall and the Museum of Contemporary Art into existence, and then, that done, he created his own namesake museum in the heart of Los Angeles.
With a fortune estimated by Forbes at $6.9 billion, the New York native who made California his home more than 50 years ago flourished in the home construction and insurance industries before directing his attention and fortune toward an array of ambitious civic projects, often setting the agenda for what was to come in L.A.
Active and still looking ahead until late in life, Broad died Friday afternoon at Cedars-Sinai Medical Center, Suzi Emmerling, a spokesperson for the Eli and Edythe Broad Foundation, said in a statement. He was 87. A cause of death was not given."—Elaine Woo, Los Angeles Times, Apr. 30, 2021
View Article