'Pioneers of Queer Cinema' to showcase LGBTQ+ stories that 'changed the culture'
In the 21st century, cinematic strides have been made in telling LGBTQ+ stories, with movies like "Brokeback Mountain," "Call Me By Your Name," "Love, Simon" and the Oscar-winning "Moonlight" making their way into the spotlight.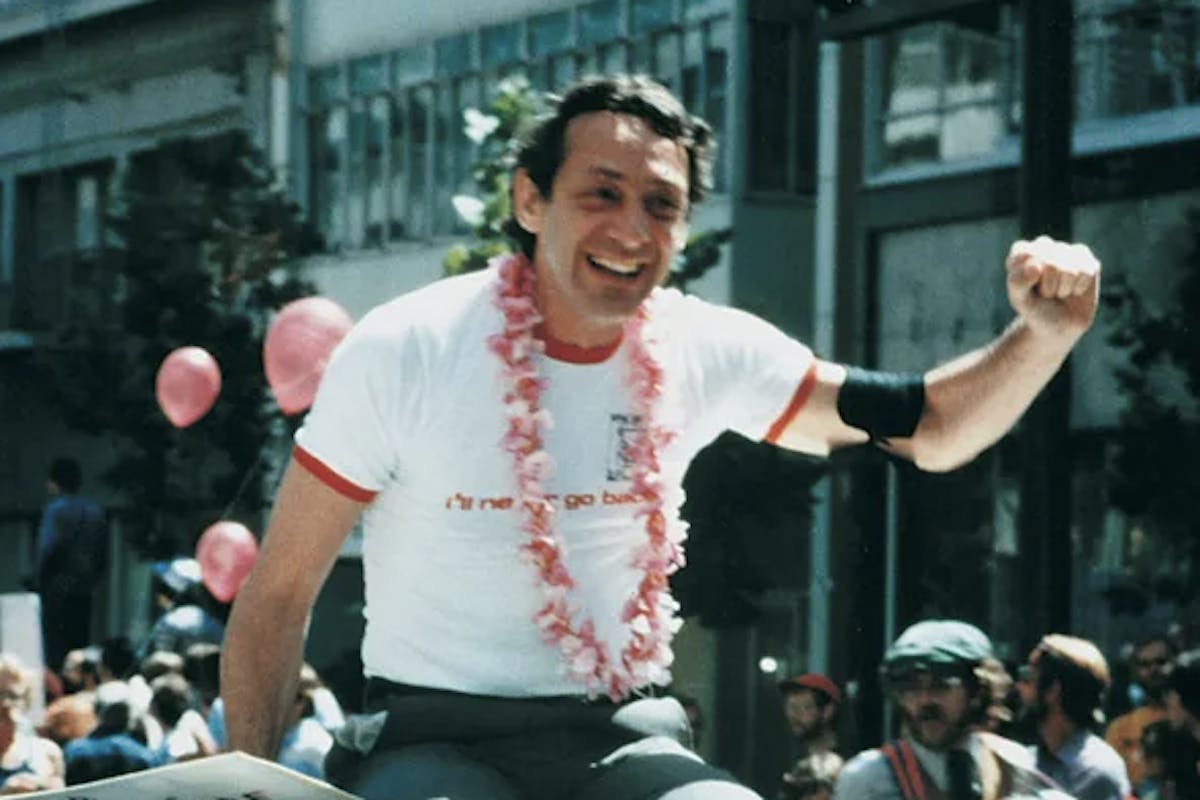 In the 21st century, cinematic strides have been made in telling LGBTQ+ stories, with movies like "Brokeback Mountain," "Call Me By Your Name," "Love, Simon" and the Oscar-winning "Moonlight" making their way into the spotlight.
But what might seem like monumental leaps are mere baby steps in the race to inclusion and visibility, as films depicting the queer community in all its diversity remain largely underrepresented in mainstream media.
It's certainly not for lack of material, as evidenced by the touring series, "Pioneers of Queer Cinema," beginning Thursday at the Wexner Center for the Arts and running through most of the month. Almost a dozen feature-length films and 11 shorts spanning 70-plus years of LGBTQ+ filmmaking make up the series.
Unity in the community:Organizers: Unity prom makes statement for LGBTQ community at Ohio Statehouse
"These queer independent films are revolutionary voices and stories that are crucial to the survival of the queer community and its histories," said Todd Wiener, curator of the UCLA Film and Television Archive, which restored most of the films being screened at the Wexner.
"More importantly, I would say these cinematic stories are a vital part of our shared democratic values and experiences."
The UCLA archive collaborated with Outfest — the world's largest LGBTQ+ film and media organization — to create the Outfest UCLA Legacy Project and introduce and reacquaint audiences to landmark queer-produced and themed works through "Pioneers of Queer Cinema."
"'Pioneers of Queer Cinema' utilized a great deal of titles that were formally preserved and/or archived as part of the Legacy Project initiative," Wiener said.
The films in the series were selected by a four-member team of UCLA Film and Television Archives experts through an extensive, thorough process using several sources.
"The four of us consulted with the teams at Outfest and IndieCollect, as well as filmmaker, archivist and author Jenni Olson; the distinguished scholar and author B. Ruby Rich, who coined the term "New Queer Cinema"; and we consulted the late Vito Russo's invaluable book, 'The Celluloid Closet: Homosexuality in the Movies,'" Wiener said.
In addition to the works in the series, other films that have been preserved - some from 16mm prints after the original negatives were lost - include the LGBTQ+ classic "Paris is Burning," a project done in partnership with the Sundance Institute.
The making and impact of 'Harvey Milk'
One of the best-known of the restored films in "Pioneers of Queer Cinema" is the Oscar-winner "The Times of Harvey Milk," a look into the rise and death of California's first openly gay public official. Elected to the San Francisco's Board of Supervisors after three defeats, Milk and Mayor George Moscone were assassinated in 1978 by disgruntled ex-supervisor Dan White.
The film won director Rob Epstein — considered a pioneer in queer cinema — the 1985 Academy Award for Best Documentary Feature.
Epstein first met the charismatic Milk after moving to San Francisco from the East Coast in 1975.
"I landed in the Castro neighborhood, then a little village within the city. Harvey Milk had his camera store there - that's where I took my film to get developed," he recalled. "I first came to know Harvey as the friendly neighborhood shopkeeper with a camera store."
Haven on earth:'Pride Inn' Airbnb provides inclusive space for LGBTQ guests in Columbus
When the late '70s found LGBTQ+ people "coming out in droves for the first time in history," a wave of anti-gay backlash swept the country and Milk was at the forefront of the fight against it, the director said.
"Gay rights protective ordinances were being repealed in cities like St. Paul … Eugene, Oregon … Wichita, Kansas. With each defeat, we took the streets in protest, Harvey Milk and his bullhorn leading the way, marching us from the Castro, through Nob Hill, down to Union Square," Epstein said.
"Harvey was one of us and we were him."
Epstein had originally set out to make a film about California's statewide Briggs Initative (Proposition 6), which sought to ban lesbian and gay teachers from schools. But when Milk was killed, the project took a different direction.
"That event changed the course of history, and it gave the film a more specific focus," he said.
True to one of the goals of "Pioneers of Queer Cinema" the Milk documentary is bringing a history-making queer story to new audiences.
"I recently appeared with 'Harvey Milk' for a screening at the Hammer Museum in Los Angeles," Epstein said. "Several younger viewers commented on how surprised they were at how many of the issues we were discussing back then in the '70s are so relevant today, when legislatures across the country are banning our books in library, limiting what can be taught in schools, denying health care access."
Greater acceptance of queer stories
Telling LGBTQ+ stories is crucial to effecting change and queer cinema has come a long way in the past two or three decades, Epstein said.
"Our films have helped change the culture. There are more queer filmmaker voices out there today than before and that's a good thing," he said.
"In those earlier decades, we had so much basic ground to cover. We're a lot further along that continuum now, thankfully, even with the setbacks."
Words matter:From agender to transitioning, a reader's guide to LGBTQ terms and phrases
Furthermore, he added, straight viewers are more receptive than in the past to LGBTQ+ movies and television.
"We're at a point where queer storylines are more matter of fact. In the recent HBO hit series, "The Last of Us", a gay love story comprised an entire episode, and it was beautiful and moving," Epstein said.
"Audiences don't seem to be canceling their streaming subscriptions when that happens."
What's on the schedule
"Pioneers of Queer Cinema" will kick off at 7 p.m. Thursday with Wiener giving an overview of the Outfest UCLA Legacy Project and introducing two short films — "Coming Out" (1972) and "Always on Sunday" (1962) — followed by the landmark documentary "The Times of Harvey Milk."
Continuing throughout the month, the lineup also will include:
7 p.m. May 11: Three seminal films will offer multifaceted depictions of the trials and triumphs of women who love women, stories that are uncommon even today.
"The Watermelon Woman" (1996)
"A Comedy in Six Unnatural Acts" (1975)
"Choosing Children" (1984)
7 p.m. May 18: Experimental works will be highlighted, with two short films preceding Tom Joslin's mixed-genre portrait of his relationship with partner Mark Massi, and relatives as they try to come to terms with Joslin's coming out in the early years of the gay liberation movement.
"Fireworks" (1947)
"Oblivion" (1969)
"Blackstar: Autobiography of a Close Friend" (1977)
1 p.m. May 20: This double feature will showcase an early film by past Wex guest and queer cinema icon Todd Haynes and a poignant romantic drama — featuring Steve Buscemi in his first major movie role — set in New York during the AIDS epidemic.
"Dottie Gets Spanked" (1993)
"Parting Glances" (1986)
7 p.m. May 25: This program of shorts will consist of a film credited as the catalyst for creating a nationwide crisis hotline for LGBTQ+ youth, as well as three films by and about transgender people.
"Trevor" (1994)
"Behind Every Good Man" (1965)
"Changes" (1970)
"At Least You Know You Exist" (2011)
At a glance
"Pioneers of Queer Cinema" will begin at 7 p.m. Thursday in the Film/Video Theater at the Wexner Center for the Arts, 1871 N. High St. Screenings also will take place on May 11, 18, 20 and 25. Tickets for each day are $7 for Wex members and adults 55 and older, $9 for the general public, and $ for students at my.wexarts.org.
- The Columbus Dispach, Belinda M. Paschal
Read More