The Map and the Territory: The Fowler Highlights a Century of Collecting at UCLA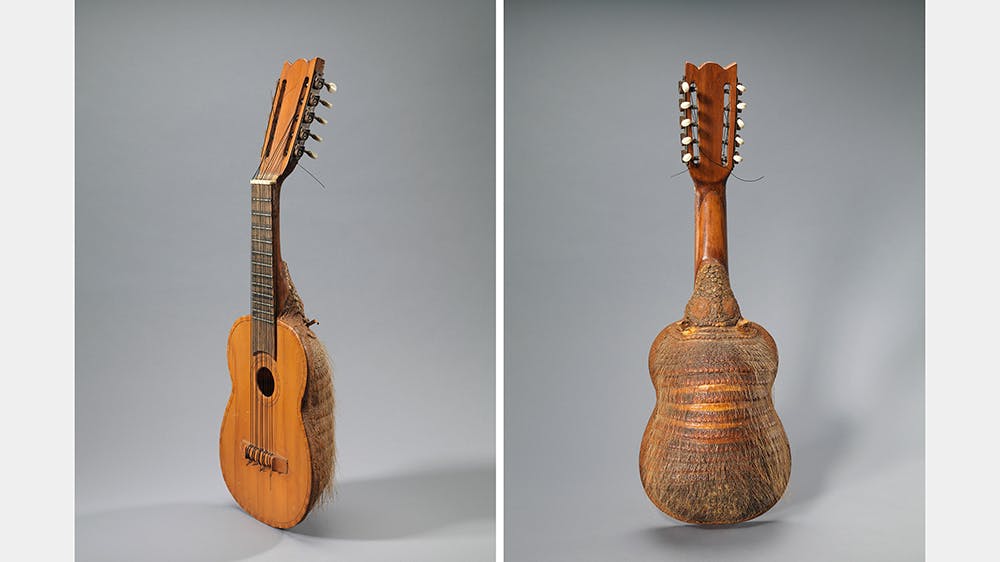 The Fowler Museum at UCLA has brought together approximately 200 objects from collections across campus for an exhibition called "The Map and the Territory: 100 Years of Collecting at UCLA." The show was set to open last spring to coincide with UCLA's Centennial, and will now open in July.
Thematically linked and geographically diverse, the objects – such as a guitar made from an armadillo, a meteorite, a Star Trek manuscript, and the bodies of Arctic terns – tell stories of migration, home, and the unknown.
Through their juxtapositions, the objects included in the exhibition make new meanings in exciting and unexpected ways, and also tell a larger story about UCLA's pursuit of knowledge in our global society through its collections.
In this episode of the UCLA Arts podcast Works In Progress, we hear from several curators about the special collections at UCLA, and the stories that these remarkable objects tell.
Read More