UCLA Film & Television Archive
Shorts Program Curated by Roya Rastegar
In-person: filmmakers Roya Rastegar, Hamoun Dolatshahi, Beri Shalmashi, Hoda Sobhani.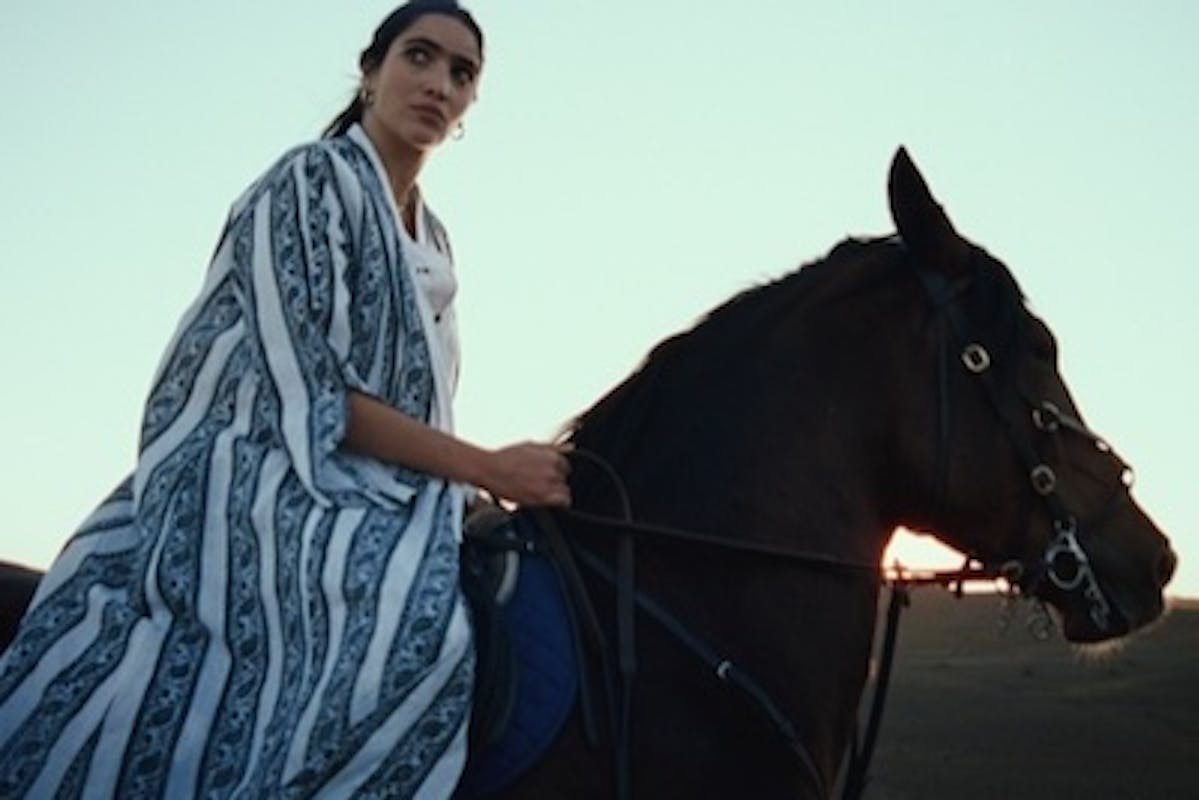 In-person: filmmakers Roya Rastegar, Hamoun Dolatshahi, Beri Shalmashi, Hoda Sobhani.
What is cinema, in the midst of a revolution? When 22-year old Kurdish Iranian woman Jina Mahsa Amini was visiting Tehran with her family, she was detained, beaten and ultimately murdered by Iran's "morality police" for wearing her hijab improperly. Women and girls in Iran have since taken to the streets in protest of the brutality and inequality the state imposes on women, especially those from ethnic minority groups. The feminist Kurdish call—Jin, Jiyan, Azadi ("Woman, Life, Freedom")—reverberates around the world as a rallying cry of women, girls, students, workers, artists, journalists and marginalized communities fighting for their human rights as the necessary precondition for fundamental change. Months of protests have turned into a nation-wide revolution focusing on women's rights not as a solitary issue, but as intersectional to a more capacious freedom movement for economic stability, anti-racist solidarity on a global scale, and the end of state-sanctioned policing and violence. Curated by cultural activist, filmmaker and scholar Roya Rastegar, this program of short works brings together current short fiction and documentary films, vital news perspectives and stunning pieces that have captivated the attention of audiences around the world through social media.
Diaries of a Revolution
U.S./Iran, 2023
Compiling the stories of 10 different female protestors, filmmaker Reza Bird launches a viral web series dedicated to the Iranian Revolution with this first episode.
Digital video, color, 2 min. Director: Reza Bird.
Baraye Farzandaneman
Iran, 2022
Video creator Nik Yousefi stuns global audiences with his bold aesthetics, musically driven and emotionally charged pieces that feel more like dreams, memories and meditations than films.
Digital video, color, 1 min. Director: Nik Yousefi.
Futility Season
Iran/U.S., 2022
Two friends attempt to revive a relationship after circumstances have forced them apart. Neda celebrates her 30th birthday in an Iranian prison, while the film's director, Hoda, begins her 30s in a new country as an immigrant.
Digital video, color, 23 min. Director: Hoda Sobhani.
That's Life
Iran, 2022
Amid economic and social suffocation, a couple is determined to end their misery, but realize that even death may not be a possibility for them.
Digital video, color, 6 min. Director: Soroush Hosseini.
At the Edge of the Revolution
The Netherlands, 2023
Kurdish Iranian filmmaker Beri Shalmashi travels from the Netherlands to the border with Iran in Iraqi Kurdistan, where she encounters activists who participated in the protests that were sparked by the death of Jina Amini in Tehran in September 2022. She explores first hand accounts of the current uprising and life as a Kurdish person under the oppressive Islamic regime. What is boiling at the edge of the revolution?
Digital video, color, 35 min. Director: Beri Shalmashi.
The Interpreter
U.S., 2022
Inspired by the Black Lives Matter protests against police brutality, an Iranian Kurdish interpreter crosses a line when he offers advice to a Kurdish refugee seeking asylum after a violent encounter with Iranian police.
Digital video, color, 11 min. Director: Hamoun Dolatshahi.
Iran-E-Man
Morocco/Sweden/Denmark/U.K., 2023
In this visual poem, 12 Iranian artists from across the globe imprint messages on silk to capture the spirit of revolution. Their collectivity defies modes of suppression and supports the women's revolution in Iran.
Digital video, color, 2 min. Director: Naghmeh Pour.
Part of: 
Read More