15 faculty projects earn Chancellor's Arts Initiative Grants
From a special event April 22 hosted by UCLA's lauded David C. Copley Center for the Study of Costume Design that celebrates Black fashion in Los Angeles to a first-of-its-kind art restitution program that will operate within the Cotsen Institute of Archeology, the 2023 recipients of UCLA's Chancellor's Arts Initiative grants take up important issues of cultural visibility and responsibility.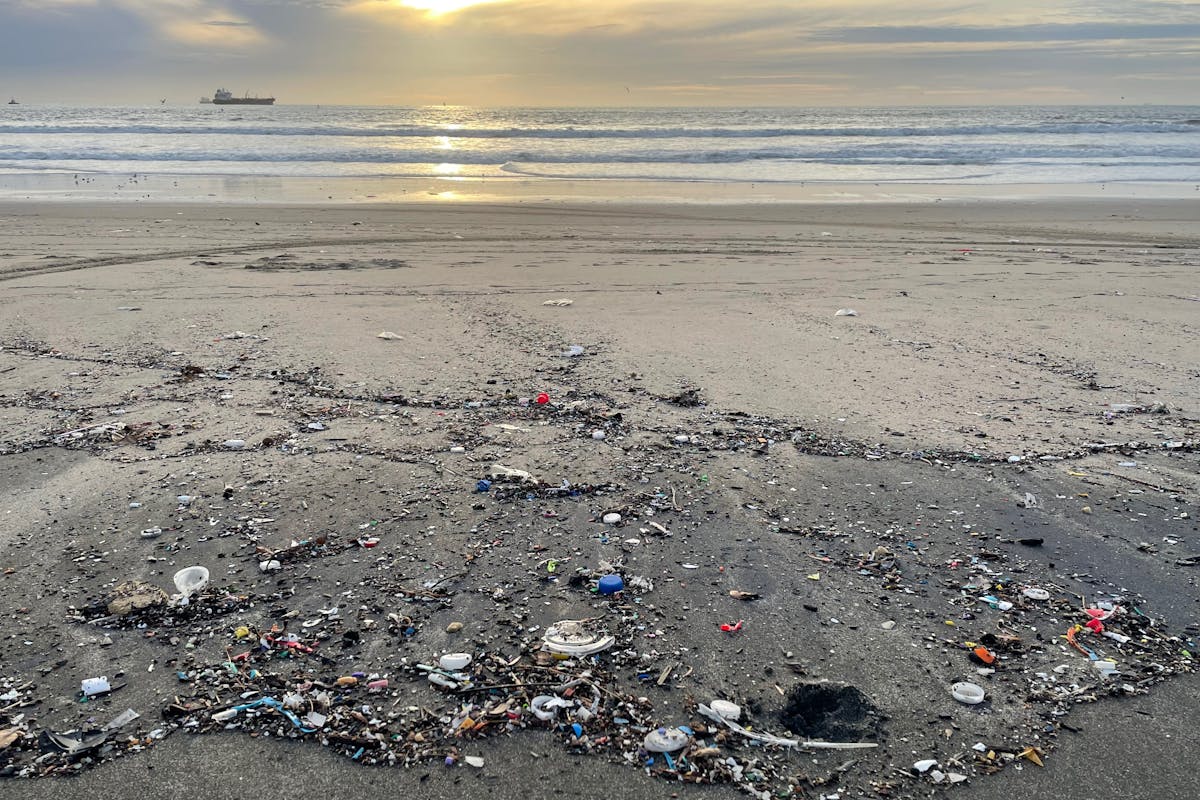 From a special event April 22 hosted by UCLA's lauded David C. Copley Center for the Study of Costume Design that celebrates Black fashion in Los Angeles to a first-of-its-kind art restitution program that will operate within the Cotsen Institute of Archeology, the 2023 recipients of UCLA's Chancellor's Arts Initiative grants take up important issues of cultural visibility and responsibility. 
With 15 projects selected for seed funding, it is the largest cohort of UCLA faculty-led projects since the initiative began in 2021. The program is administered by the Chancellor's Council on the Arts and the office of the vice chancellor for research and creative activities and is applied annually to foster the advancement of the arts and arts-related scholarship at UCLA.
"It's important to situate research and artistic practice together in service of UCLA's priorities and values," said Roger Wakimoto, UCLA's vice chancellor for research and creative activities. "This year's funded projects are responsive, creative and highly visible works that raise important issues in communities, culture and that reflect the excellence of UCLA."
For 2023, the program awarded more than $136,000 to projects in fields that range from anthropology and English to design media arts and theater. Grants range from $5,000 to $15,000 per project.
Film, music, visual art and digital media projects in the 2023 cohort tackle issues of race, language, memory, belonging and climate change.
Previous years have helped fund events such as a 2021 live performance of "Blood on Gold Mountain," commemorating the 150th anniversary of the Chinatown Massacre in Los Angeles , major installations including "The Sea Around Us," from design media arts professor Rebecca Mendez and "Body Parts," a feature documentary released this year from award-winning filmmaker and professor in the School of Theater Film & Television Kristy Guevara-Flanagan, and more.
The list of 2023 Chancellor's Arts Initiative Grant recipients come from departments within the academic units that comprise UCLA's Chancellor's Council on the Arts—the School of the Arts and Architecture, the Herb Alpert School of Music, the School of Theater, Film & Television, the division of humanities and the division of social sciences in the College of Letters and Science.
This year's Arts Initiative grantees (in alphabetical order):
Münir Beken, ethnomusicology—"Memorias Liminal Recording Project and Commemoration of Jewish Holocaust and Beyond"
This spring the UCLA Philharmonia, with conductor Neal Stulburg, will record four new compositions by Beken, including "Memorias Liminal" which commemorates the 998 Munich Jews murdered in 1941 in Kaunas, Lithuania.  The ZwischenGedenkenbproject by Kairosis, a non-profit organization in Munich-Germany, presented the world premiere of Memorias Liminal by the Bayerische Kammerphilharmonie orchestra in November 2022 in Munich, Germany.
One of the main goals of this overarching project is to find new artistically staging forms of memory that have the potential to have an impact on society and find recognition among the descendants of Holocaust survivors. 
Michelle Liu Carriger and Elizabeth Schiffler, theater—"Tea ceremony with Pacific plastics"        
"Tea ceremony with Pacific plastics" will present and perform novel approaches to questions of sustainability by intersecting contemporary concerns about plastic pollution in the Pacific Ocean with the history of tea ceremony histories in Japan and beyond. Through hiring local artists, working with graduate and undergrad students and student groups on campus, and engaging with UCLA initiatives in sustainability, Japanese studies, and theater and performance, the project will culminate in a campus tea ceremony-inspired art performance, a companion cookbook and co-authored publication, bringing the local community into visceral contact with our current location at the edge of a shared ocean of peril and possibility.
Barbara Fuchs, English/Spanish & Portuguese—"Voicing Diversity: Radio Comedia Theater Podcasts"   
Radio Comedia, a new podcast initiative by UCLA's Diversifying the Classics project combines innovative audio theater, cutting-edge scholarship, language justice, and public outreach to L.A.'s diverse communities. The open-access podcast series makes Hispanic Classical theater newly accessible, in an audio format featuring diverse linguistic cultures and varieties of Spanish. "Voicing Diversity" foregrounds a variety of Spanish speakers in the audio-theater production of Spanish Golden Age poet/playwright Ana Caro's extraordinary Valor, agravio y mujer (c. 1630). The podcast will include interviews with scholars and practitioners in Spain, Latin America and the U.S., conducted in different varieties of Spanish, and bilingually in Spanish and English, to explore how the play makes meaning for a wide range of language users. Curriculum materials will enrich the play for the U.S. heritage-language classroom, affirming students' language cultures, celebrating their heritage, and strengthening their confidence in their multiple linguistic, cultural, and national identities.
Ursula Heise, English/Institute of the Environment & Sustainability; Danny Snelson, English/Design Media Arts—"Grand Theft Eco: Environmental Futures of Los Angeles"
This animated video series modeled after the story world from "Grand Theft Auto V" invites reflection and discussion on the entanglements of social justice and environmental crises. "Grand Theft Eco" is comprised of three 30-minute animated "machinima" videos about environmental change and its consequences for a major metropolis. Working against mostly apocalyptic or dystopian portrayals of environmental futures in current fiction and film, the series will reflect a new vision of ecological futures in Los Angeles. "Grand Theft Eco" tells three stories about Los Angeles in 2050 under conditions of climate change. The premise is that major problems such as the transition to renewable energy, river revitalization, and biodiversity loss have been addressed. But social and racial inequalities as well as conflicts between public and private ownership of resources remain and need to be negotiated with continuing environmental adaptation.
 Rory Kelly, Film, Television and Digital Media—"On the Piers"
This short documentary film will follow a day in the life of one, or several, subsistence anglers in L.A. County. This verité style film will place a magnifying glass over a select and marginalized community: low-income immigrants and people of color who fish because they face food insecurity. Unlike sport fishermen who travel to lakes, cast off from boats or fish directly from the shore, subsistence anglers are limited to piers, often those in polluted urban waters, because of their relatively easy access (even by public transportation) and because a costly fishing license is not required.
Gina Kim, Film, Television and Digital Media—"Macroaggression"
 This research-based feature film project is based on the Atlanta Spa shooting incident in 2021. By cinematically reconstructing the day of the incident and retelling the course of the violence from the women's point of view, the film will reveal the intersectionality of Asian women's sexuality and how it is inseparable with anti-Asian sentiment in the U.S. due to the history of fetishization and feminization of the "other" (Asian) in a colonial framework. The grant enables the filmmaker to embark on the necessary in-depth research associated with the history of anti-Asian violence in the U.S. as well as the personal and intimate stories of the victims.
Deborah Landis, theater/David C. Copley Center for the Study of Costume Design; Cheryl L. Keyes and Gina Lewis, African American Studies—UCLA Black Dress & Culture Series: Fashion City, Los Angeles
The Black Dress and Culture series engages scholars and practitioners in conversations on the multifaceted aspects of Black dress within cultural narratives. This two-part discussion on April 22 will focus on the evolving perception and impact of Black fashion and aesthetics in history and popular culture and will address and expand upon the multiple viewpoints within ongoing and sometimes-contentious histories and contemporary practices.
 Chandler McWilliams, design media arts—"Weaving as Physical and Digital Materiality"
This project establishes an interdisciplinary working group of students and faculty to investigate the overlapping histories of weaving, capitalism, colonialism, and computers through discussions, software development and physical creation of materials. A Los Angeles-based artist, McWilliams engages sculpture, text, and performance to cope with ideas of ethics, language, and parenting on a dying and unjust planet.
Sylvan Oswald, theater—"I Leave Saint Cloud"
This new work for theater is a reflection on opioid addiction and mental health in the queer and trans communities. The play is named after a collage created by iconic twentieth-century writer, artist, and filmmaker Jean Cocteau while he was recovering from opium addiction. In the collage, a figure rides a horse that is falling through the sky, plunging into an abyss that could lead to freedom, destruction, or both. Writer/producer Oswald will gather a group of collaborators to translate the image into four dimensions, placing it in space and time, working this year to create an initial staging as proof of concept.
Lionel Popkin, World Arts and Cultures/Dance—"Reorient the Orient"     
This eight-hour durational performance will premiere at REDCAT in downtown Los Angeles in 2024. Developed by Popkin, the work unpacks the history of inter-culturalism within the nearly 30-year archive of his dance making, placed in the context of the history of presentations of the Indian diaspora within the United States. Part performance event, part durational installation and part social agitation on the history and assumptions that have attached themselves to performances of South Asian identity, "Reorient the Orient" is a personal response to the dubious history of inter-culturalism, expanding the discourse on how brown South Asian bodies inhabit contemporary art and performance spaces.
Helen Rees, ethnomusicology—"A World of Asian Percussion and Dance: Immersive Workshops for Educational Institutions in Los Angeles"
This project leverages the UCLA department of Ethnomusicology's twin strengths in world
music instruction and community outreach. Five immersive workshops will introduce the percussion and dance practices of the Southern Philippines and North India to UCLA and Los Angeles K-12 students, showcase UCLA's Filipinix American and Pilipino Studies communities, and highlight the music program's collection of kulintang (gong and drum ensemble) instruments—a campus hidden gem. Workshops will be held at UCLA, a Los Angeles high school, and at local nonprofit that offers music lessons to children in underserved communities.
Monica Smith, anthropology—Nature Always Wins
This photo exhibit will inspire Angelenos to take an observant and artistic look at the cityscape, by way of vibrant and resilient vegetation all around us—determined thrusts of grass growing in the cracks of freeway pavements, plants taking root in little crevices of buildings and alleys. The exhibit coincides with the release of Smith's latest edited volume "The Power of Nature" from the University Press of Colorado, and which features several UCLA authors.
Renee Tajima-Peña, Asian American Studies—The Invincible Mr. Hong
The feature-length documentary produced by Tajima-Peña and filmmaker Kimmie Kim, "The Invincible Mr. Hong," will examine 70 years of Asian/Asian American cultural representation through the life of character actor James Hong. Arguably the world's most prolific actor with more than 650 credits who helped pave the way for today's seismic shift in Asian American representation. His life speaks to the story of Asian America itself, and how a people who were once cast as the perpetual foreigner have become a force in American culture. As a part of the storyboarding process, filmmakers will test the Midjourney artificial intelligence image generator to imagine approaches to visualizing memory and history, and at the same time think through ethical questions of aesthetic and intellectual propriety of AI tools.
Elizabeth Upton, Elisabeth Le Guin, and Marylin Winkle musicology —"Pathways in Early Music Conference: From HIP to HIP (Historically Inclusive Performance)"     
This two-day conference will present panels, practical workshops, and live performances that  grapple with the residues of racism and colonialism still encoded into historical repertories and the professional performance landscape of Early Music. The Early Music revival of the mid-twentieth century invigorated scholars, instrument makers, and performers in the search for sounds of a past implicitly understood to be white and European. With roots in lively cultures of musical amateurism in England and the Netherlands, "Historically Informed Performance" (or HIP) brought professionals and the self-taught together in a common enthusiasm. Today, HIP has been thoroughly professionalized, with its own corner of the recording market, superstars, and advanced degrees. This has had profound consequences, making HIP a marketable product instead of a communitarian process.
Willeke Wendrich, Near Eastern Languages and Cultures/Cotsen Institute of Archeology; Min Li, East Asian Languages and Cultures; Lyssa Stapleton, Cotsen Institute of Archeology; Stephen Acabado and Jason De León, Anthropology; Glenn Wharton, art history
Waystation Workshop: Legal Status of Ethical Stewardship and Restitution of Art  
The Waystation, an initiative of the Cotsen Institute of Archaeology at UCLA, was created to provide a program through which orphaned collections are ethically returned to the nation of origin or descendant community. In close collaboration with communities of origin, both abroad and in Los Angeles, students and scholars working with the Waystation research these objects, determine their authenticity and origin, and work to establish the most appropriate way to restitute them. Presently, the Waystation stewards three collections: one from China, one from the Philippines, and the third primarily comprising European art, but also including works from Africa, South America and the Near East. These collections are currently under study, and will be the focus of a first-of-its-kind graduate certificate program launching in fall 2023.