Accomplished Los Angeles artists and alumnae headline commencement ceremonies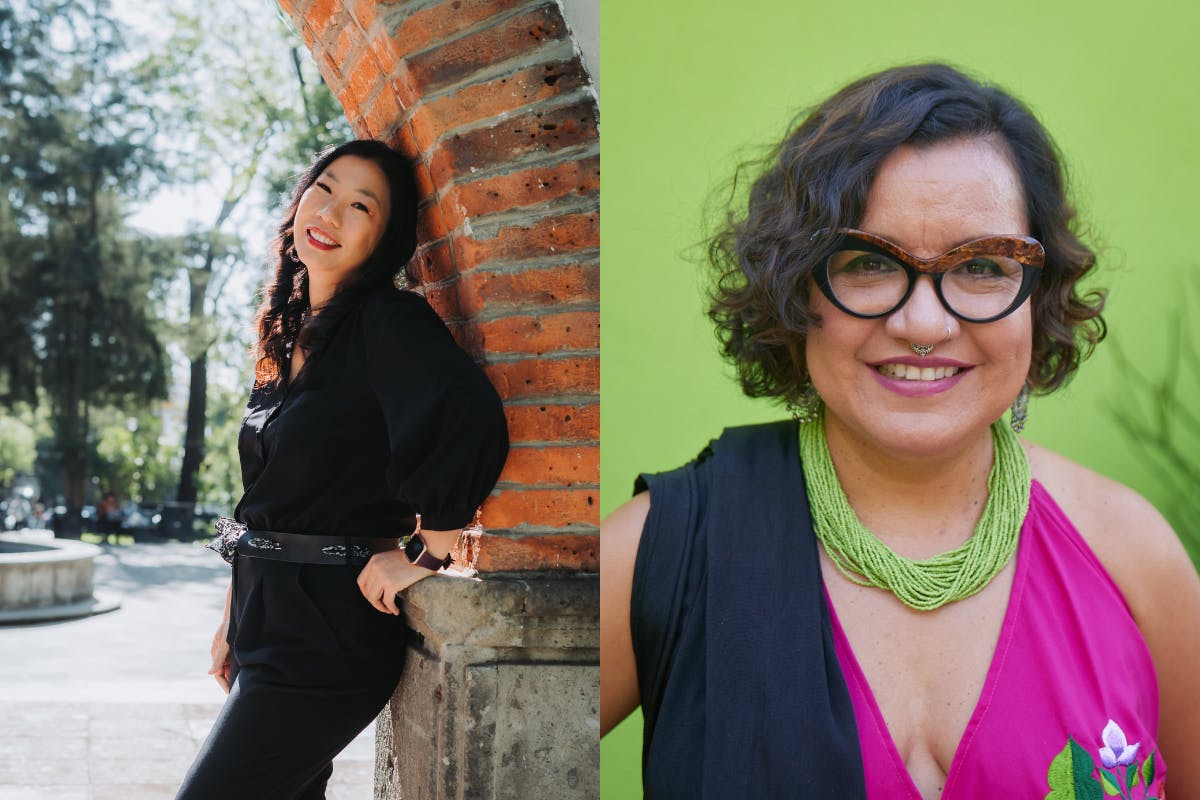 Two acclaimed Los Angeles artists, Kristina Wong and Martha Gonzalez, return to their alma mater as UCLA commencement speakers for the School of the Arts and Architecture and The Herb Alpert School of Music, respectively.
Award-winning actor, playwright, performance artist, and activist Wong will deliver the keynote address at the UCLA School of the Arts and Architecture's 2023 commencement on Saturday, June 17th at 4 p.m.
 "My time as a World Arts and Culture major profoundly shaped how I think as an artist and activist today," said Wong. "Those earliest provocations on art as a social action are still embedded in my work now. I'm so honored to be back where it all started and share these insights with the Class of 2023." 
Gonzalez is a musician, activist, and MacArthur Fellow who received her bachelor's degree in ethnomusicology from The UCLA Herb Alpert School of Music. She will be the keynote speaker at the school's commencement celebration in Dixon Court North on Friday, June 16 at 4 p.m. PT.
 "I am pleased to be able to speak to the class of 2023. I feel humbled to be able to share some of what I learned and have utilized the many years after graduation," Gonzalez said.
 Gonzalez's work is rooted in a lifetime of musicianship and experiences as singer/songwriter and percussionist for the Grammy Award-winning band Quetzal. The Grammy winner and self-described Chicana artivista (artist/activist) grew up in the Los Angeles neighborhood of Boyle Heights, singing ranchera music from Mexico under the tutelage of her father. She did not know how to read music but instead relied on the age-old practice of careful listening and repetition. 
 Gonzalez transferred to UCLA from Pasadena College in 1993. She took time off, then returned to the School of Music in 1997 and earned her degree in 1999. 
 As a musician, mother, activist, scholar, and educator, Gonzalez has championed the possibility of connection among individuals and groups via music processes that may never have come together. Quetzal recently performed at Royce Hall part of the annual program of UCLA's Center for the Art of Performance.
"Martha's journey, passion, and scholarship closely reflects many of our students' own experiences," said Eileen Strempel, the Herb Alpert School of Music inaugural dean "Her work illuminates a path of much-needed community building and change. Our stage could not be graced with a more fitting speaker."
Brett Steele, dean of the School of Arts and Architecture, said he also believes Wong will bring an inspiring kinship of experience to the class of 2023.
"I know that our students will be inspired by Kristina's commitment to creating community and social change through her art–and will be especially moved by her doing so with ingenuity, bold humor, and heart through these especially challenging past several years," he said.
Wong is a Doris Duke Artist Award winner, Guggenheim Fellow, and a Pulitzer Prize finalist in Drama. Her work has been presented internationally across North America and Africa, and in the UK and Hong Kong. Her solo show "Kristina Wong, Sweatshop Overlord" is a New York Times Critic's Pick that premiered off-Broadway at New York Theater Workshop and recently completed a run at Center Theatre Group's Kirk Douglas Theatre in Culver City.
The show won the 2022 Drama Desk Award for Outstanding Solo Show and the 2022 Outer Critics Circle Award for Outstanding Solo Performance and was nominated for the 2022 Lucille Lortel Award for Outstanding Solo Performance. The show is inspired by Auntie Sewing Squad, a national all-volunteer mutual aid network Wong founded during the COVID-19 pandemic to sew cloth masks for vulnerable communities. Their book "The Auntie Sewing Squad Guide to Mask Making, Radical Care, and Racial Justice" was published by the University of California Press in 2021.
Her show "Kristina Wong for Public Office" is simultaneously a real-life stint as the elected sub-district 5 representative of Wilshire Center Koreatown Neighborhood Council and comedic campaign commentary. That show was filmed for Center Theatre Group's Digital Stage, where she's also a Creative Collective member. Wong has created and directed original theater works with residents of LA's Skid Row, the Bus Riders Union, undocumented immigrants, and the formerly incarcerated Asian Pacific Islanders members of API Rise.