Architecture students "make values visible" through design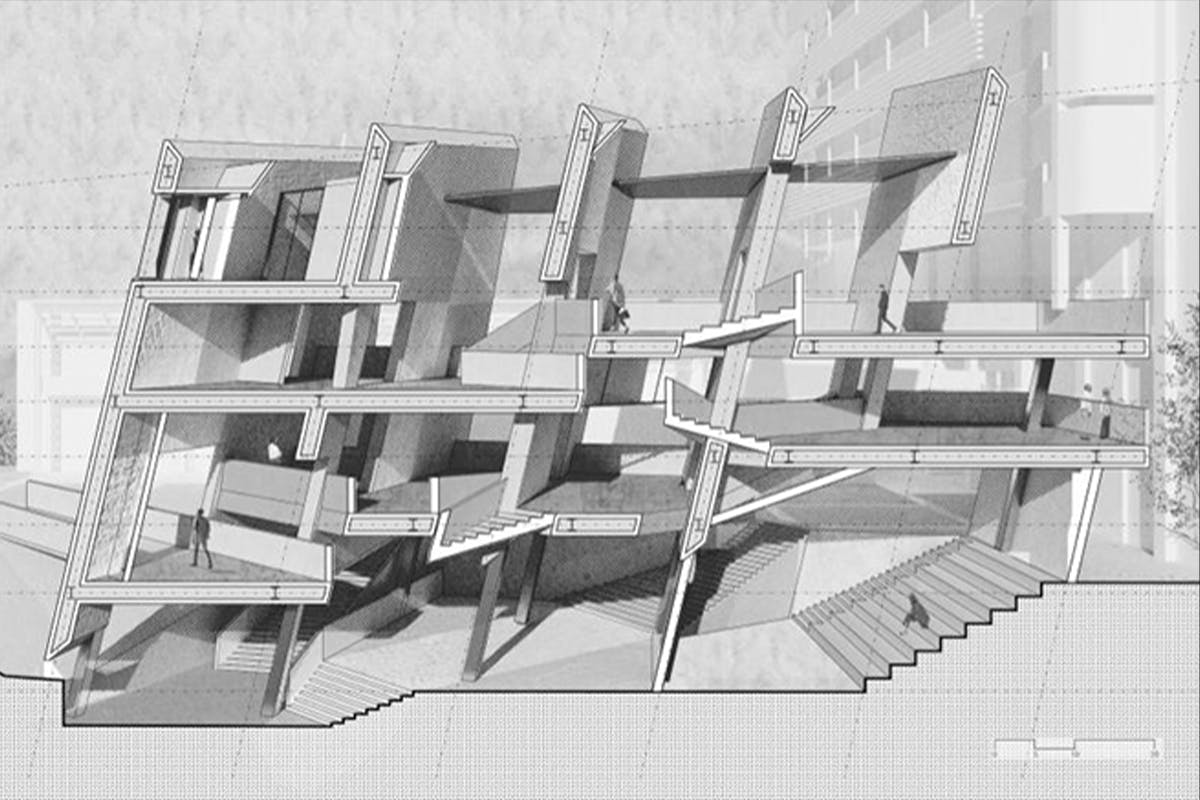 Can the design of a building reduce inequality? 
That question is at the heart of a design studio focused on a hypothetical UCLA Arts AEDI Center, in which principles of Anti-racism, Equity, Diversity, and Inclusion are put into action through building design. Ideas of sustainability and accessibility are also folded into the project.
"I think what we're trying to do is a paradigm shift away from a distant, automated, estranging kind of environment where people are bureaucratized, into something way more engaging," said Mohamed Sharif, assistant adjunct professor in the UCLA Department of Architecture and Urban Design, and leader of the comprehensive design studio for the three-year master of architecture program. 
Students are responsible for designing all aspects of the building, from its structure and its outer surface, or envelope, to climate control, and the various functions within the building. 
Students in the program start small in scale and every quarter the projects get a little more complex. They began with designing a public restroom at the beach, then an aviary, then a drive-in theater that includes a food bank. By their fourth quarter, they designed an urban housing project. Now in their fifth quarter of the program, students are designing this 20,000-square-foot interdisciplinary center.
Read More