Holiday Gift Guide 2021
Are you ready for the holiday season? Looking for something special for the loved ones in your life? Check out our curated list of gifts created by artists, scholars, makers, and entrepreneurs from across the arts community at UCLA.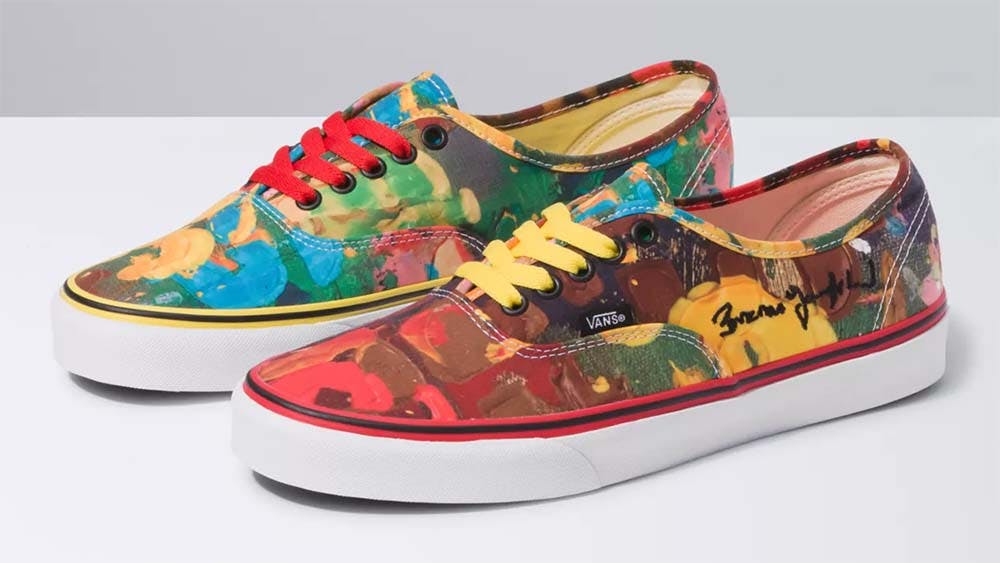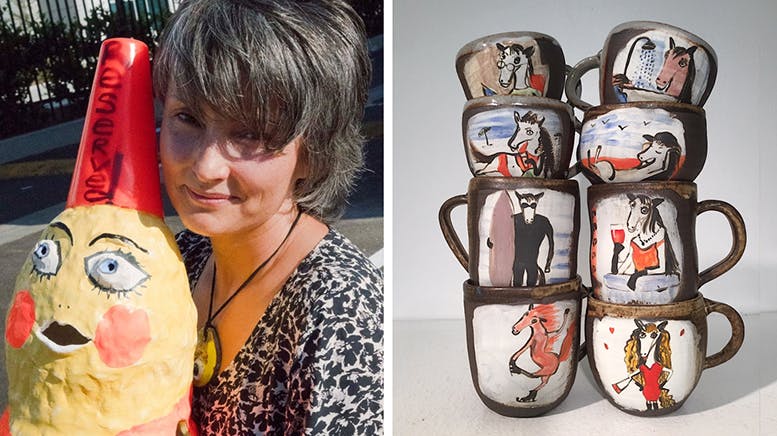 Love animals and coffee? Lena Wolek is a sculptor working in ceramics and the creator of functional pottery objects like the mugs pictured above. Each piece is unique and features one of Lena's drawings of animals like cats, horses, and dogs to reflect on the imperfection of human nature. The mugs are beautiful, humorous, and available on her website. Prices range from $50 to $55.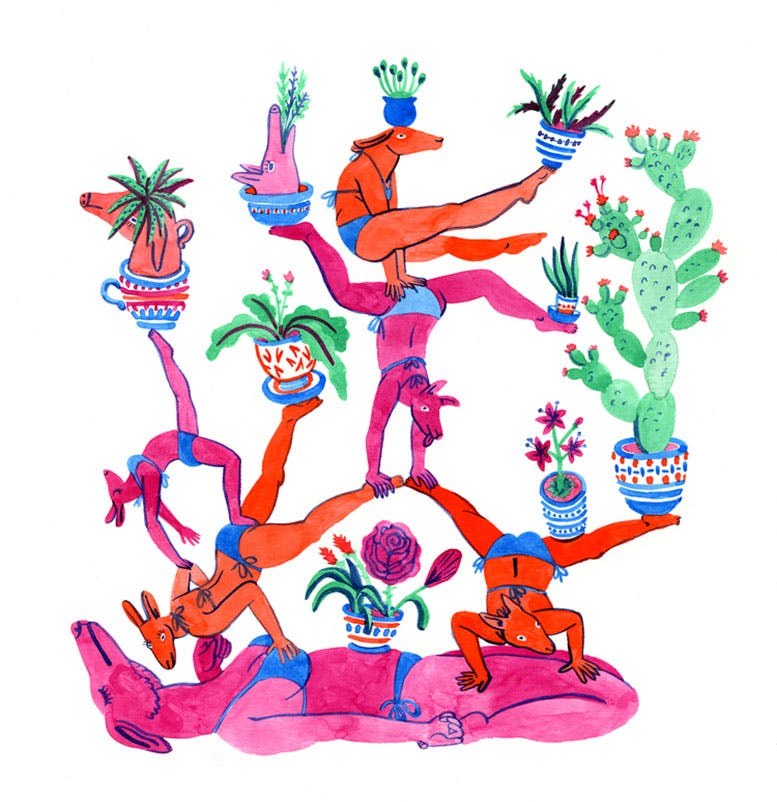 Lisa Hanawalt '06 (B.A., Art), production designer/producer on the hit TV series BoJack Horseman and Tuca & Bertie, has a plethora of cool original art and prints that appeal to both comedy and art lovers.

RGK Threads is an apparel company line created by Robert Glenn Ketchum (B.A., Design) that features designs derived from his photography. The company's mission is to break the cycle of destructive fashion by making stylish products with an emphasis on worldwide environmental advocacy. Check out the luxurious silk Aloha shirts, comfortable unisex tees with floral prints for $30, and vibrant silk scarves with nature scenes for $150-$190.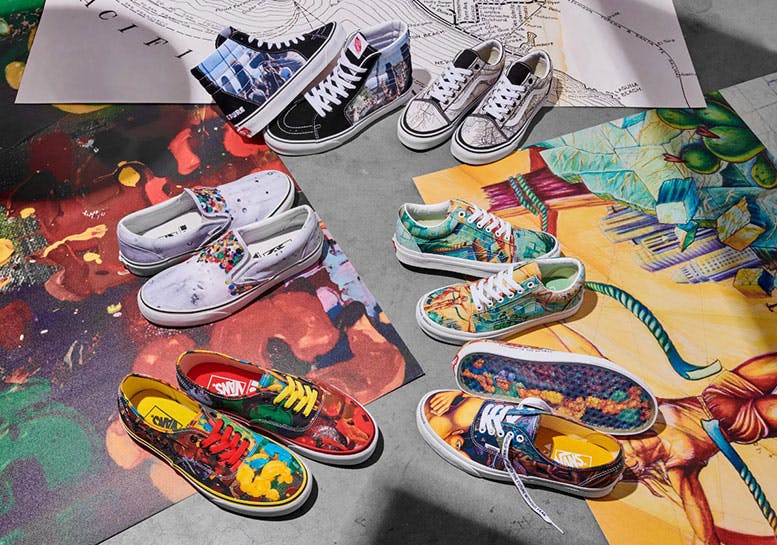 Wear your support for UCLA Arts on your feet! Vans is teaming up with Los Angeles' Museum of Contemporary Art to showcase a footwear and apparel capsule celebrating California culture, featuring artwork designed by UCLA Distinguished Professor Emeritus in World Arts and Culture Judy Baca, and Brenna Youngblood '06 (M.F.A., Art). The MOCA x Vans collection is available on the Vans website.
Weaving novelty into wearable pieces, accessories brand Shleggwear was created by third-year art and architecture major Sofia Chang because of her immense passion for getting people to tap into whimsical and playful. Each piece ranging from masks, hats, and other accessories made from recycled and vintage materials are dropped every other Friday on her line's Instagram page (@shleggwear).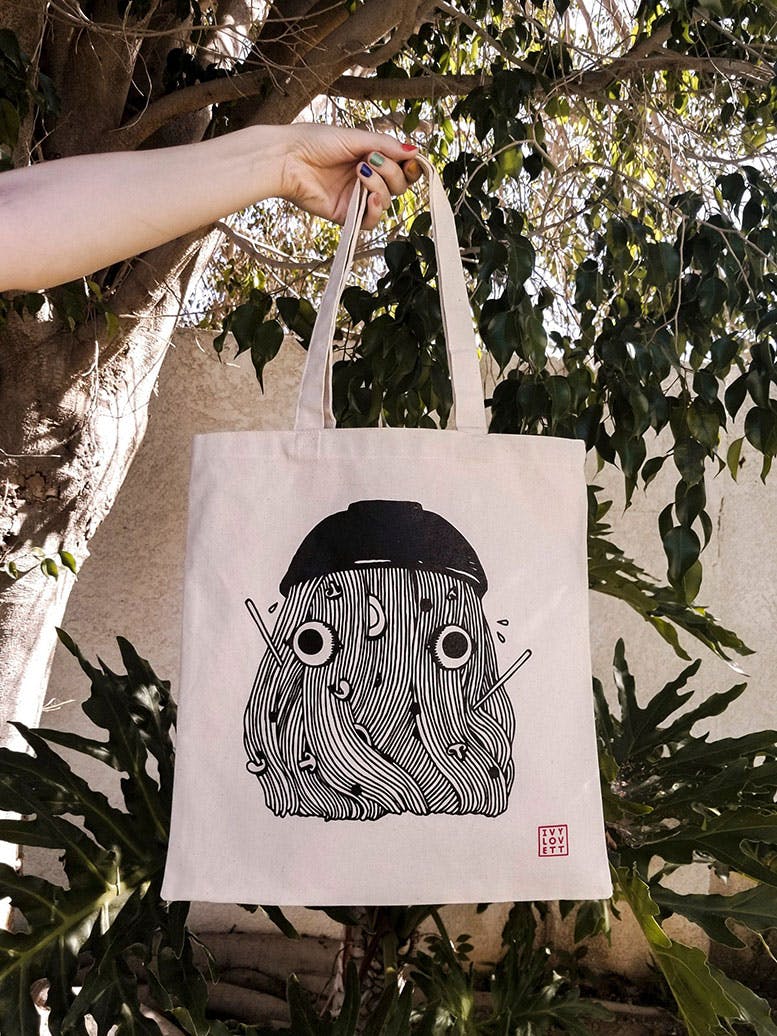 Love supporting small businesses? Or do you have a ramen-loving friend to shop for? Check out the handmade Ramen Monster cotton canvas tote bag ($18) designed by Ivy Lovett '21 (B.A., Design Media Arts). Legend has it that a single drop of the ramen monster's tangy broth will bring you 7 years of good fortune. Lovett says that buying this tote bag will bring you one free button.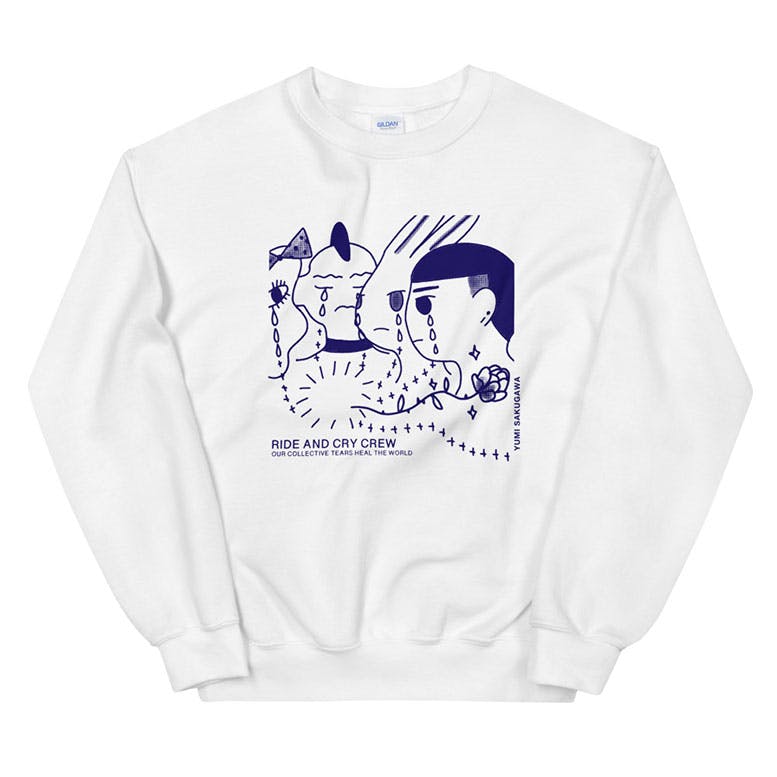 Discover an intergalactic, supernatural land with apparel featuring the art of Yumi Sakugawa '07 (B.A., Art) at Sunshine Spiritual & Existential running from sweaters, hoodies, shirts, hats, and much more!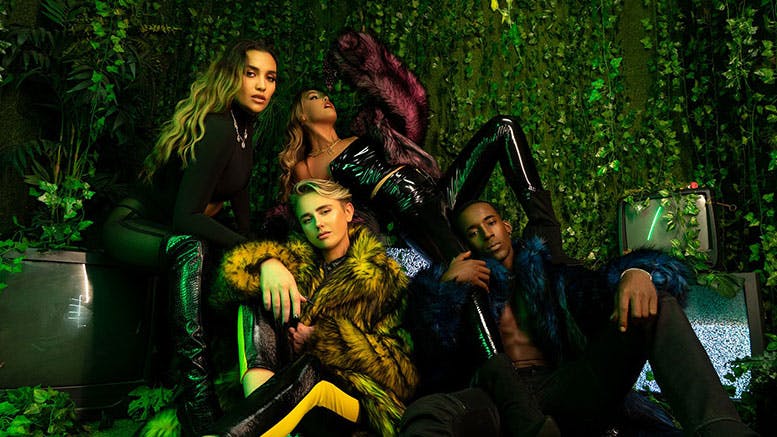 Matt Sarafa '20 (B.A., Design Media Arts) is an LA-based celebrity fashion designer that founded the Matt Sarafa brand, which has been published in prestigious fashion media outlets such as Vogue, Harper's Bazaar, and Elle. Check out his faux fur collection line.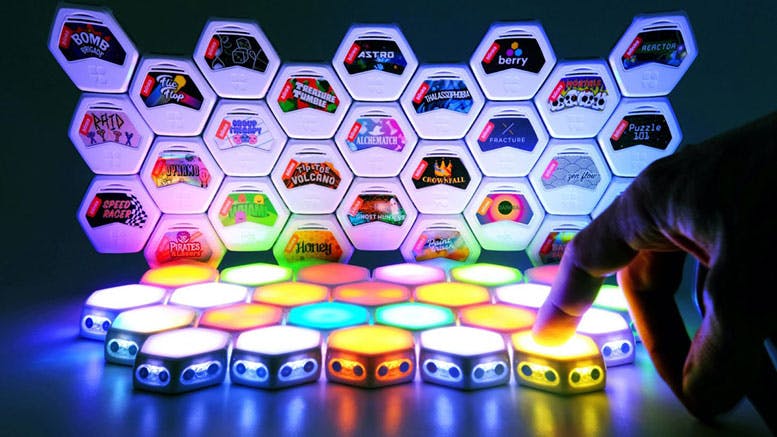 Get illuminated with the Blinks Game System, a color-driven strategy game, designed by UCLA Design Media Arts alumnus Jonathan Bobrow. Heralded by the Los Angeles Times as "downright enchanting," the system is fantastic for hands-on creative gaming with friends and family. For a Black Friday special, Blinks start at $99, down from $149.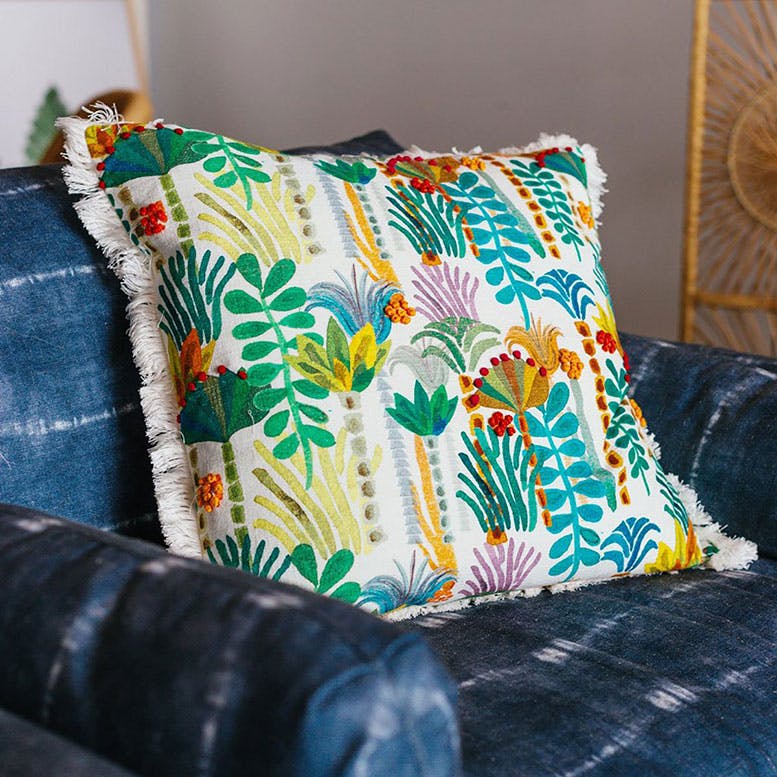 Looking to tap into your creativity, connect to nature, and bring good vibes into your home? Look no further than Jungalow, founded by Justina Blakeney '01 (B.A., World Arts and Cultures), which brings bold colors, patterns, and plants aplenty to your home. Jungalow is now available at Target's home brand Opalhouse containing a 300 piece collection of furniture pieces, pillow, wallpaper, décor, and much more!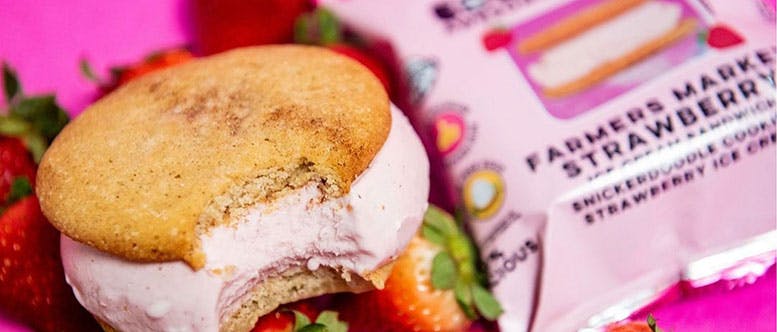 Looking to grab a sweet bite this winter? Coolhaus, co-founded by Natasha Case '08 (M.A., Architecture), is an ice cream company that strives to bring people together through smiles, joy, laughter, and of course endless possibilities of ice cream. For this holiday season, Coolhaus is selling digital gift cards (starting at a $10 denomination) to bring loved ones together through the power of ice cream.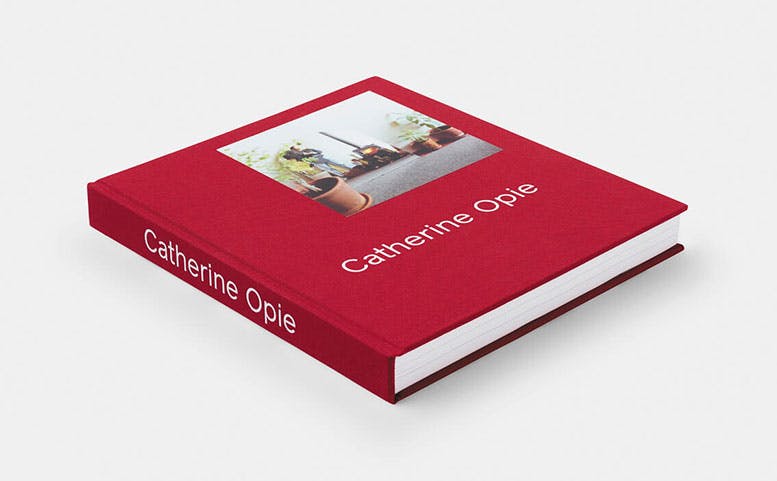 For almost 40 years, Catherine Opie has been documenting with psychological acuity the cultural and geographic identity of contemporary America. The world-renowned photographer and UCLA Lynda and Stewart Resnick Endowed Chair in Art, Opie is the new departmental chair of the UCLA Department of Art. This unique artist monograph from Phaidon, Catherine Opie ($150) presents a compelling visual narrative of Opie's work since the early 1980s, pairing images across bodies of work to form a full picture of her artistic vision. With more than 300 beautiful illustrations and made in close collaboration with Opie, the book marks a turning point in the consideration of this artist's work to date.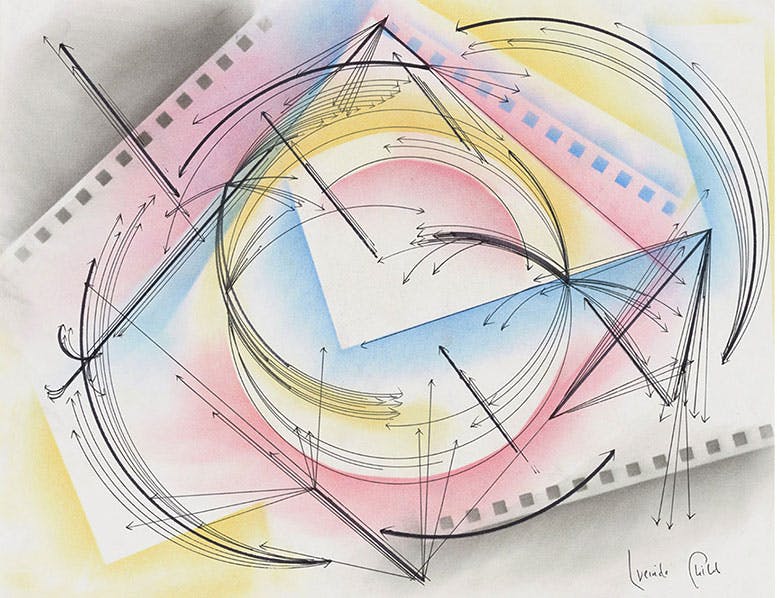 Curated by Kristy Edmunds, former executive and artistic director of UCLA's Center for the Art of Performance, The Choreographers' Scores: 2020 is a collaboration with US-based choreographers to "create a handmade score to be editioned as fine art prints." With the long-lasting impact of the pandemic on the livelihoods of professional dancers and choreographers, this collection of works offers an intimate view of these artists' creative visions at a time of immense global change.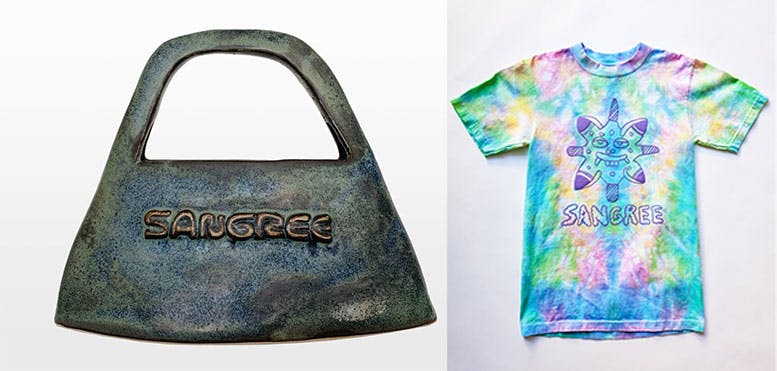 Among the participants in the Hammer Museum's current group exhibition "No Humans Involved" is the Mexico City-based artist collective SANGREE, founded by Rene Godinez-Pozas and Carlos Lara. Through different mediums like the SANGREE Handbag ($500), a beautifully-crafted, high fire glazed ceramic handbag, and the hand-dyed and hand printed Sol Tie Dye T-Shirt ($78), they explore different aspects of the human behavior, pop culture, and the cosmos.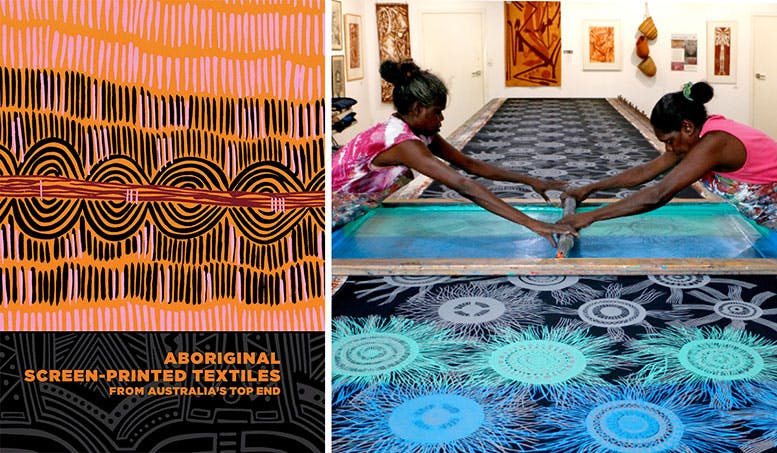 The perfect gift for lifelong students of global arts and cultures, textile arts, screen-printing and graphic design, Aboriginal Screen-Printed Textiles from Australia's Top End by Joanna Barrkman accompanies the Fowler exhibition on view Dec. 5, 2021 through Jun. 19, 2022. Vibrantly illustrated chapters introduce readers to contemporary artists working at five Aboriginal-owned art centers in the Australia's Northern Territory. Essays by 25 Aboriginal and non-Aboriginal scholars, curators and practitioners discuss the history, inspiration, and technical processes underlying these striking creations, and the ways in which they express an artist's culture, identity, and connection to the land. Available online at University of Washington Press or in the Fowler Museum store for $60.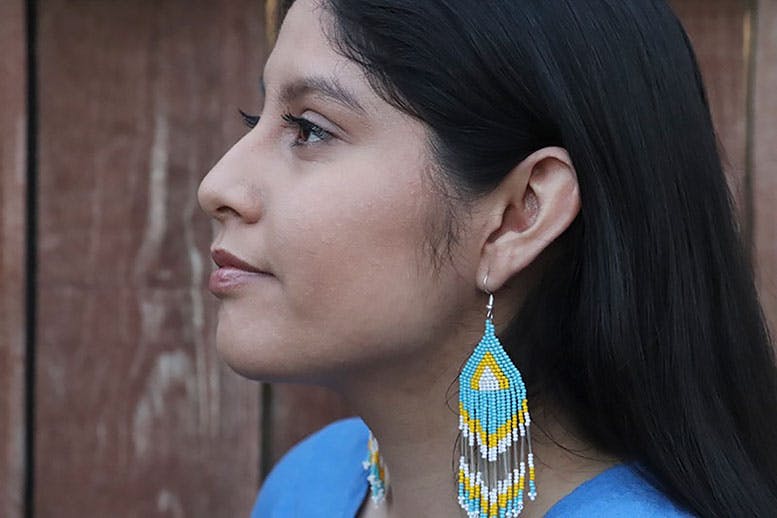 Love jewelry and supporting small businesses? Desirae Barrigan is the co-chair of UCLA's American Indian Student Association and owns a jewelry business, called Coastal Desires, inspired by her cultural roots—the Gabrielino Tribe. She seeks to raise awareness of the issues impacting Native Americans, uplift their cultural contributions, and pursue medical school via her jewelry sales to serve her community. Each piece is unique and features themes ranging from UCLA spirit to sea shore materials.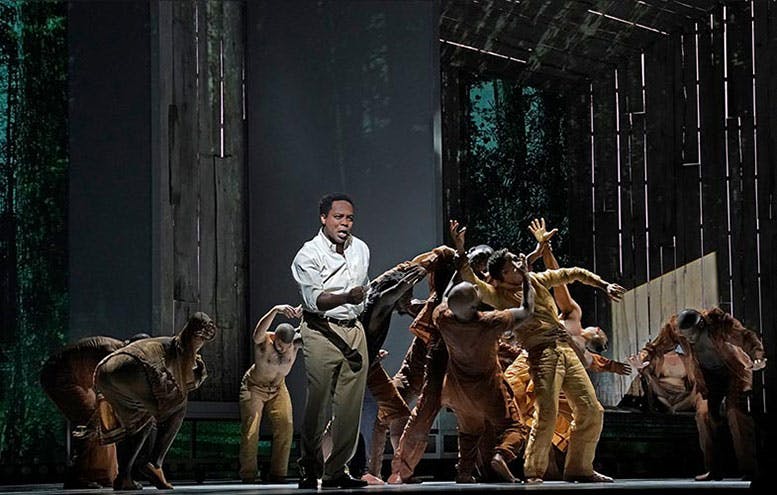 UCLA's Herb Alpert School of Music Distinguished Professor Terence Blanchard recently became the first Black composer to debut an opera at the Metropolitan Opera in their 138-year history. Fire Shut Up in My Bones is an adaptation of Charles M. Blow's powerful memoir and tells the story of his journey to overcome trauma and hardship. The stars of this opera include baritone Will Liverman as Charles, as well as soprano Latonia Moore as Billie and Walter Russell III as Char'es-Baby. UCLA's own soprano alumna, Angel Blue (M.A. 2008) performs as Destiny/Loneliness/Greta. Blue has become an international opera sensation since earning her master's degree in music performance in 2008, with a career spanning over 30 countries. Watch this historic opera in a theater near you!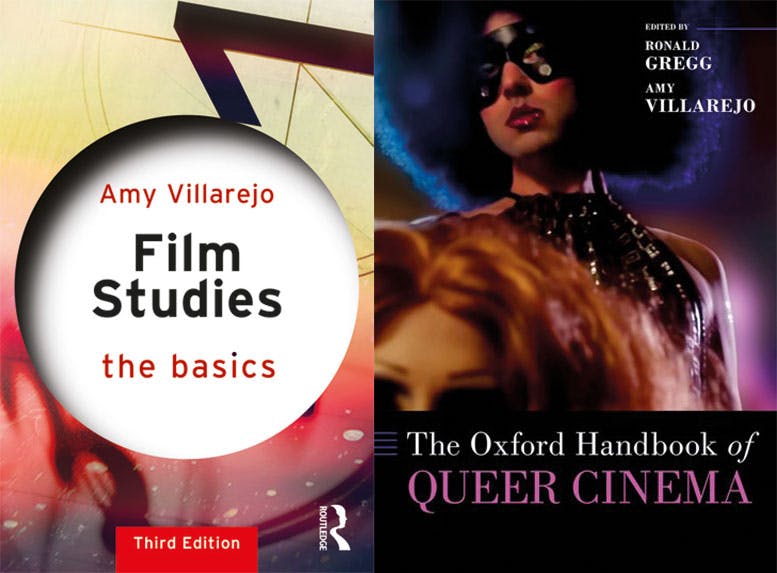 UCLA's School of Theater, Film & Television Professor Amy Villarejo has published widely in cinema and media studies, especially within the intersections of feminist and queer media. Villarejo co-edited The Oxford Handbook to Queer Cinema, which delves into the queer canon from the silent film era to the present day ($175). For students and general readers interested in cinema and media, she is the author of Film Studies: The Basics, available for pre-order, which provides a "comprehensive overview of how to study film" ($24).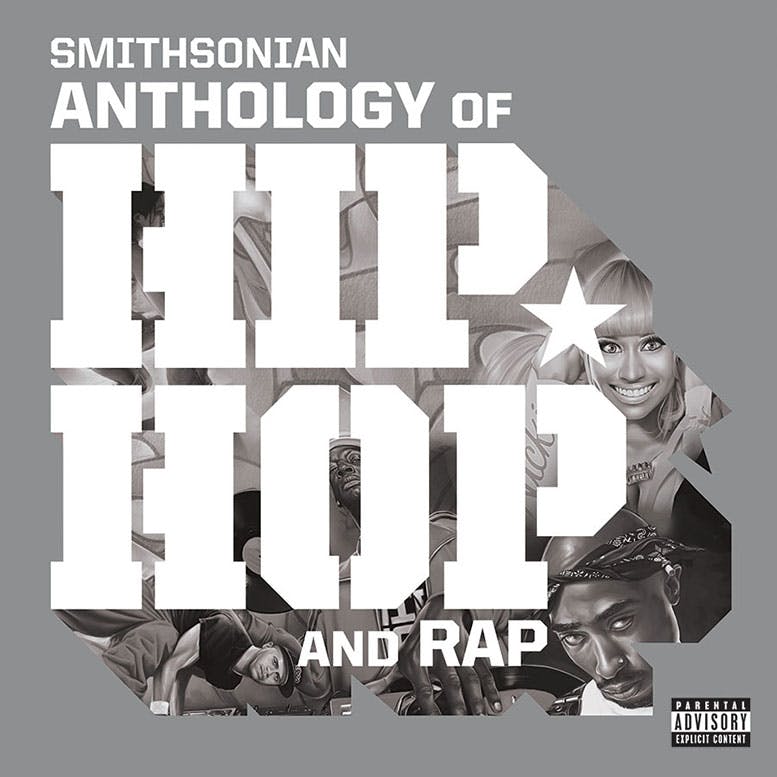 In a "first-of-its-kind collection," the Smithsonian Anthology of Hip-Hop and Rap chronicles hip-hop's growth and impact from the parks of the Bronx to the broadest areas of the American experience and of worldwide influence. The box set includes a book and nine CDs featuring a track list spanning four decades of hip-hop ($159). Thoroughly researched and thoughtfully curated, the Anthology was curated by an advisory committee comprised of around 40 artists, industry figures, journalists, and academics, including Cheryl L. Keyes, Professor of Ethnomusicology, Global Jazz Studies and Chair of UCLA's Department of African American Studies at UCLA.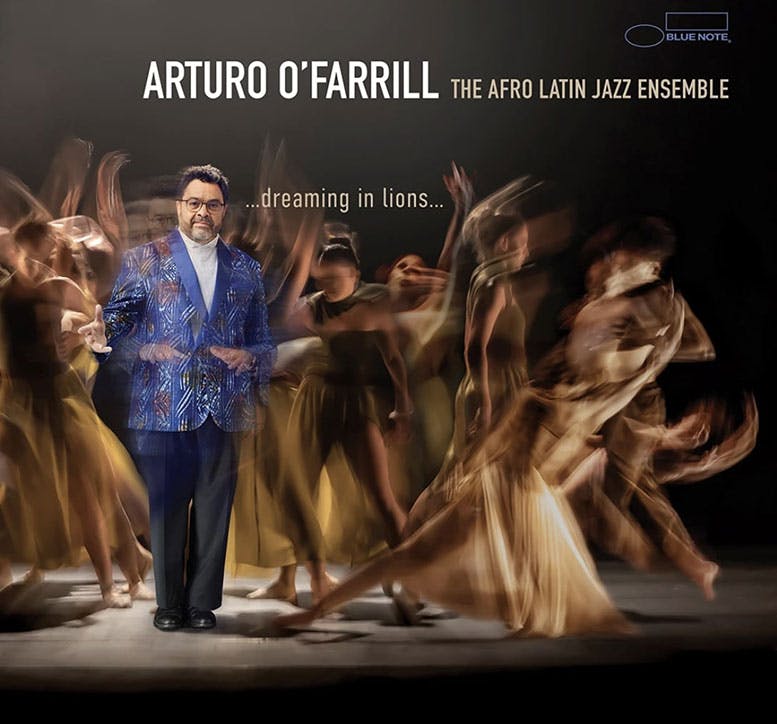 GRAMMY-winning composer, bandleader, and pianist Arturo O'Farrill has fulfilled what he calls "a lifelong dream" with his signing to Blue Note Records and the release of his Blue Note debut ...dreaming in lions… ($11.98) The album finds O'Farrill leading a colorful 10-piece assemblage he calls The Afro-Latin Jazz Ensemble, a scaled-down edition of his renowned Afro-Latin Jazz Orchestra. The program encompasses two inspired multi-movement suites that O'Farrill has conceived in collaboration with the Cuban Malpaso Dance Company: "Despedida," a meditation on farewells, and "Dreaming in Lions," inspired by Ernest Hemingway's novella The Old Man and the Sea.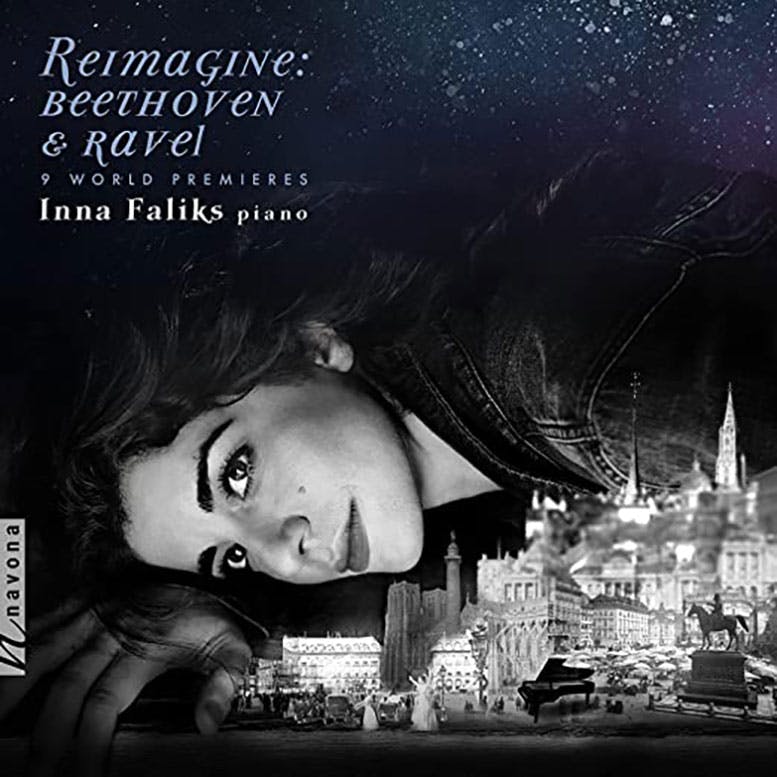 Acclaimed pianist Inna Faliks, professor of piano at UCLA Herb Alpert School of Music, where she also is head of piano, breaks new ground with REIMAGINE ($15) on Navona Records, an homage to Beethoven and Ravel which manages to do the impossible: be breathtakingly innovative while remaining respectful to the source material. Nine contemporary composers, including Richard Danielpour, Paola Prestini, Billy Childs, and Timo Andres, were commissioned to craft responses to Beethoven's Bagatelles, op. 126 (incidentally, the master's favorite) as well as Maurice Ravel's Gaspard de la Nuit. The results are exhilarating, not least owing to Faliks's stunningly precise and sensitive pianistic interpretation: the Ukrainian-born American pianist ties together classical, romantic, and modern pieces with disarming nonchalance and rock-solid technical skill.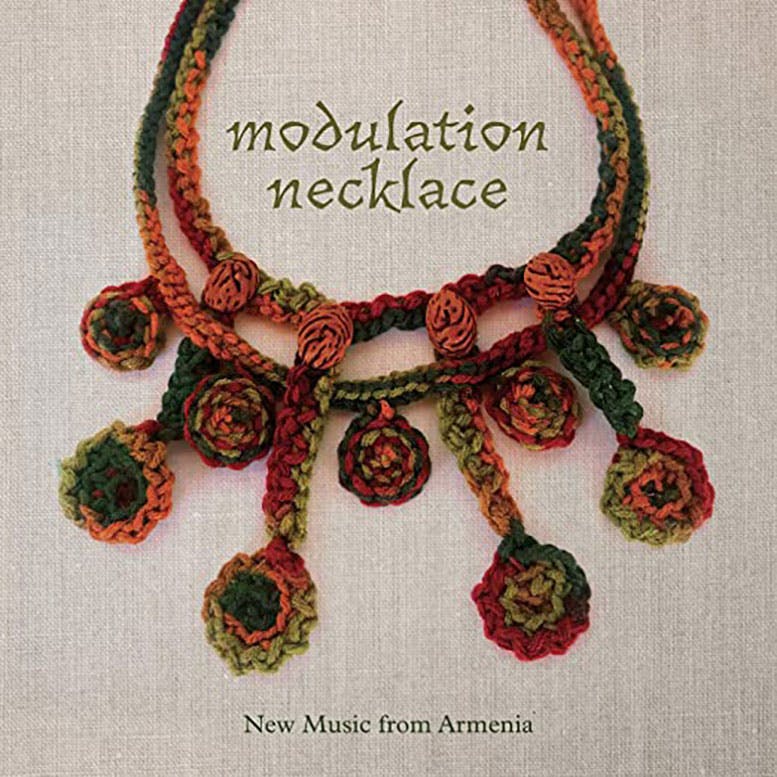 Celebrating the aesthetic diversity of post-Soviet era Armenian music, the CD Modulation Necklace highlights a selection of works from distinguished contemporary Armenian composers Artur Avanesov, Ashot Zohrabyan, Michel Petrossian, and Artashes and Ashot Kartalyan ($6). Along with the UCLA VEM Ensemble, Modulation Necklace also features internationally renowned musicians Scott St. John, Antonio Lysy, Varty Manouelian, Movses Pogossian, Katisse Buckingham, Dustin Donahue, as well as UCLA alumni Charles Tyler and Niall Ferguson.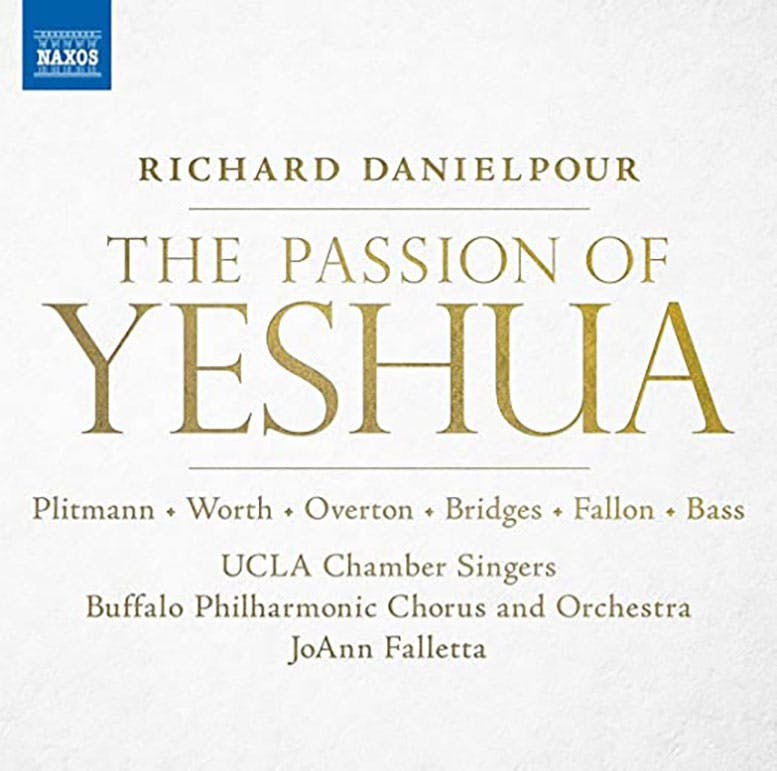 UCLA Herb Alpert School of Music composition professor Richard Danielpour celebrated an incredible win for Best Choral Performance for The Passion of Yeshua ($20), which features professor and choral studies director James K. Bass, the UCLA Chamber Singers, the Buffalo Philharmonic Orchestra and Chorus, and soloists. "I will never forget being a part of this experience," said Haberl. "When we put our love and care into the world, with each other, and for the music we love so much, the universe gives us back rewards!"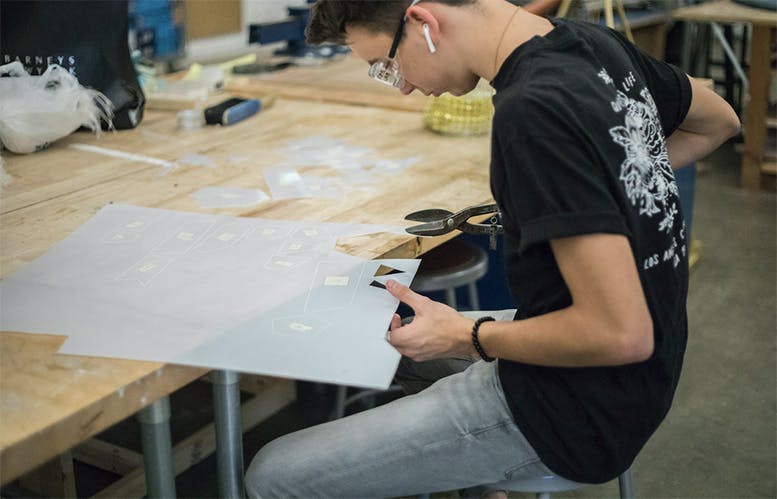 Support the Arts at UCLA 
In a year of unprecedented challenge and uncertainty, a gift to the School of the Arts and Architecture's Fund for Excellence will help us respond to our students' most pressing needs, while creating new opportunities for the future. Join UCLA Arts in shaping the future.  
The UCLA Arts Racial Equity Fund is an AEDI scholarship fund established to support the realization of a more inclusive, equitable, and representative School of the Arts and Architecture with an emphasis on recruitment and retention practices rooted in diversifying our school community.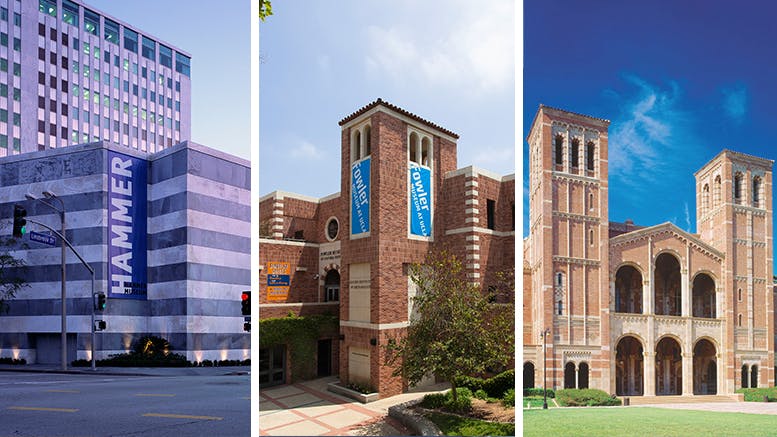 Give the gift of membership to UCLA Arts' renowned museums and performing arts programs
A membership to UCLA's Center for the Art of Performance (CAP UCLA) supports the performing arts and provides access to all CAP UCLA programming for free. Become a partner in the creative process and help support the vitality of contemporary performing arts.  
A Fowler Museum membership comes with perks, including curator-led tours of contemporary art exhibitions at the Fowler and other museums; special "behind the scenes" opportunities; and invitations to exclusive events that explore related art, food, theater, film, and dance. 
A Hammer Museum membership gives you access to unique online and in-person experiences designed exclusively for members, including priority access to exhibitions and programs.
HEADER IMAGE: The Vans x MOCA Authentic, with allover print inspired by Brenna Youngblood's artwork Democratic Dollar, 2015