Kiefer and the Magic of Improvisation
The award-winning producer and pianist talks about his musical aspirations and how attending UCLA changed his identity.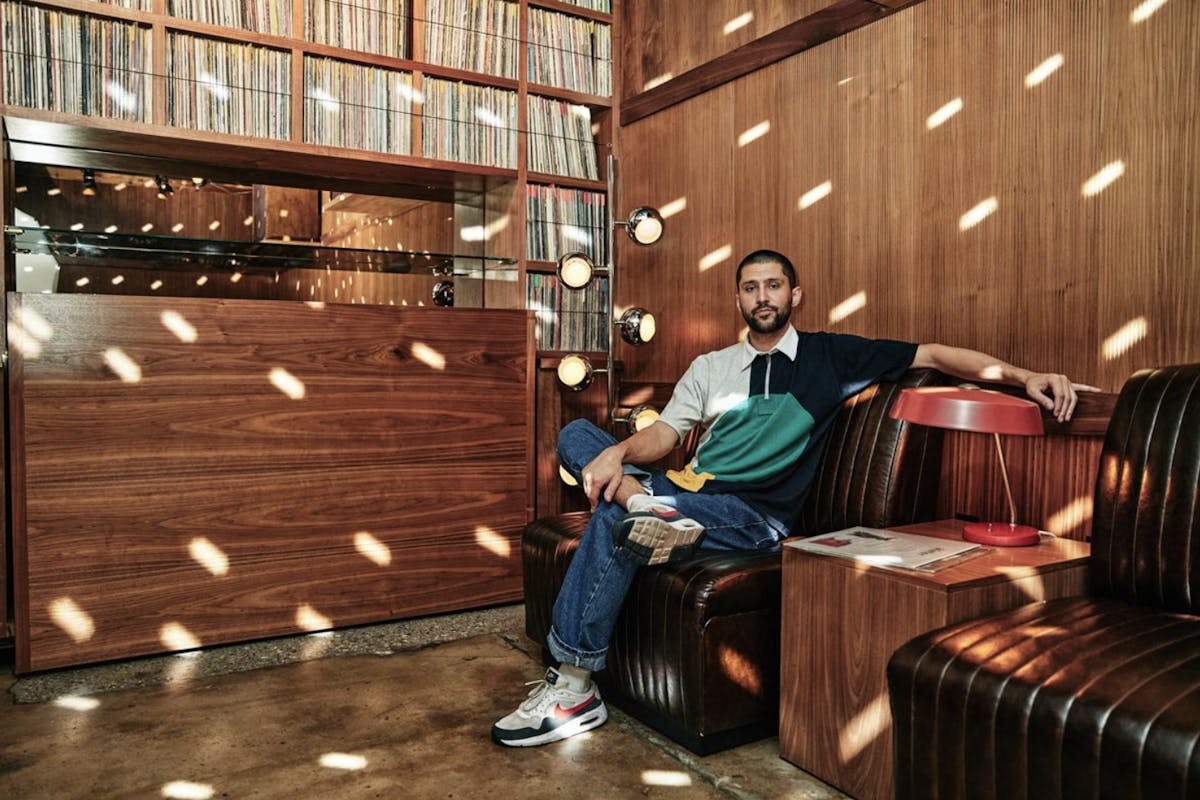 As singer-songwriter Anderson .Paak was accepting the 2020 Grammy for Best R&B album, one of the producers on the award-winning Ventura was across town, making his way out of an escape room. "I really don't think about awards until I win them," says Kiefer Shackelford '14, who produced two tracks on Ventura — including the lead single "King James," which honors Lakers megastar LeBron. "Then it's like, 'Hell, yeah.'"
An ethnomusicology major who studied jazz at the UCLA Herb Alpert School of Music, Kiefer (as he's professionally known) says his musical ambitions actually have nothing to do with accolades and everything to do with evolving his brand of jazz-adjacent Black American music. "We try not to call it 'jazz' anymore, because that's a word that doesn't quite work," he says. "It's mostly improvised music."
Which is exactly what you'll find on his 2021 album When There's Love Around, his second full-length release. Thoughtful, spirited piano solos grow out of and into emotive, catchy melodies, at times atop gently head-nodding drums. The set radiates waves of pleasant West Coast vibes.
"Kiefer's textures just remind me of nature," says Anthony Valadez, co-host of KCRW radio's "Morning Becomes Eclectic," the station's flagship music program. "His music has these organic textures that sound like something you would pull from someone's long-lost record collection, but also very future forward." 
Influenced by his jazz enthusiast father, Kiefer took to the keys young and was teaching piano by the age of 15. "It's not just about learning how to play a piece," he says. "You're learning how to improvise. Learning how to have your own voice and play something that's never been played before."
Studying under legends such as Tamir Hendelman, James Newton and Kenny Burrell, he saw himself change as both a musician and as a man. "I went from doing music to being a musician," he says. "Like, This is what I am." Hendelman told him: "You should be squeezing every single ounce of energy you have into this thing if you really love it." Kiefer is. "Why wouldn't you?" he says. "It's f---ing fun."
He spent the better part of fall 2021 touring, his first live gigs in two pandemic-riddled years; this June, he's touring 10 cities across Europe. Eight years after graduation, and a Grammy and three albums later, Kiefer says his musical goals are pretty simple. "I want to be the Magic Johnson of my music community," he says. "I want to make everyone around me better."
Kiefer's Black American Music 
Explore the improvisational sounds of Kiefer in this playlist filled with songs he's composed, produced, performed on or covered. 
Read More