Kristy Edmunds: Creating community through performing arts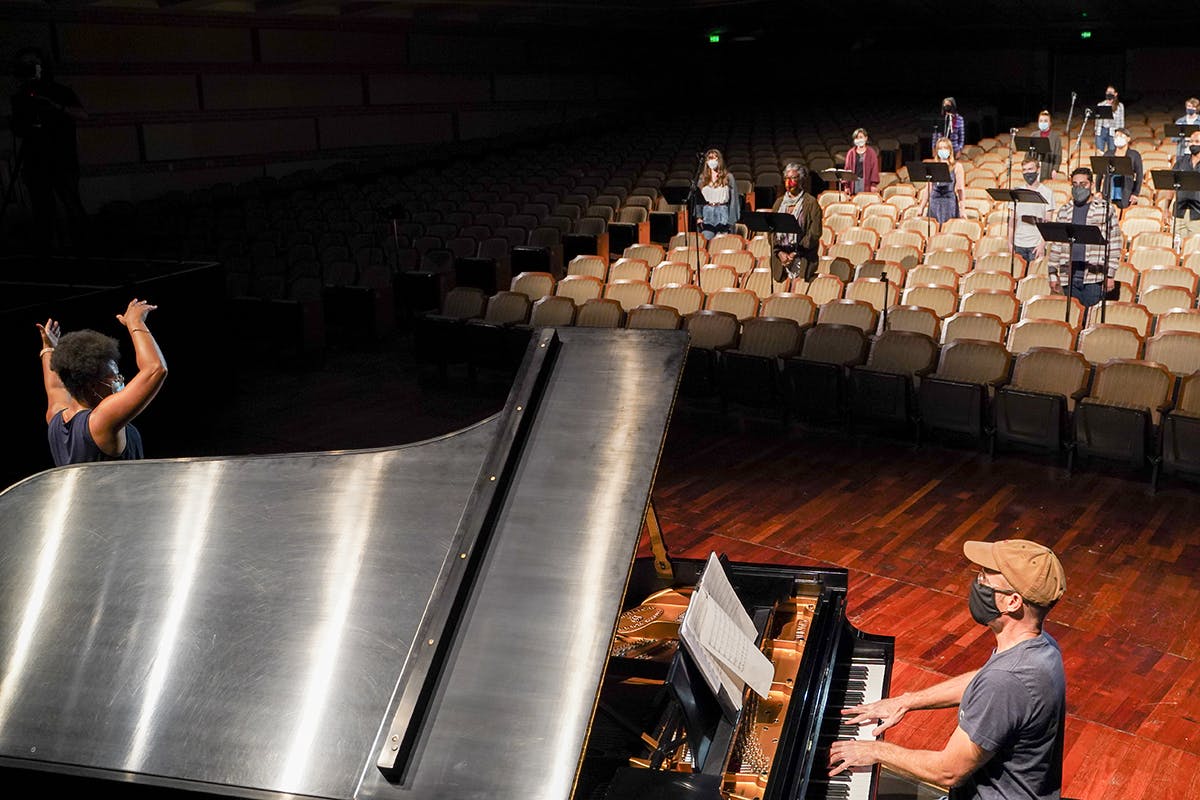 The arts can unite us in difficult times. But during the COVID-19 pandemic, we've mostly had to enjoy dance, theater, music, and other forms of performance from home. What is lost when we cannot gather together and collectively experience art?
This question has been on the mind of artist and curator Kristy Edmunds. As the executive and artistic director of UCLA's Center for the Art of Performance, she had to quickly pivot her organization in March from live in-person events to digital-only events. CAP UCLA is now in the midst of an ambitious season of free offerings, while preparing for an uncertain future.
"We're using every tool at our disposal to find ways to carry things forward," Edmunds said.
For the UCLA Arts podcast Works In Progress, Edmunds discussed how CAP UCLA has been able to maintain a lifeline for its artists and audiences. And she discusses the role of compassion and care in her work. Edmunds will be a featured panelist in UCLA Arts' "10 Questions: Reckoning" live event on Oct. 26 at 7 p.m., responding to the question "What is Kindness?"
On March 16, as the COVID-19 pandemic caused venues around the country to close, the South African choral group Ladysmith Black Mambazo took to the stage of Royce Hall to perform in front of a dozen audience members and a row of film cameras. Edmunds introduced the band, noting the peculiarity of addressing an empty theater that typically seats 1,800 people. The recording was later posted online and aired on KCRW.
In the seven months since that concert, CAP UCLA has been doing "everything we can to migrate what resources we have directly to artists," Edmunds said, by turning Royce Hall into a film production studio for performing artists. This is happening as ticket revenues, government loans, and philanthropic sources of support have largely dried up.
CAP UCLA is also commissioning new work from artists. For The Choreographers' Scores: 2020, CAP UCLA commissioned 27 choreographers to create a sketch or series of instructions for a future dance project. Each score becomes a fine art limited edition print for sale. The project is meant to raise money for dancers and choreographers while they're unable to rehearse together in a physical space or go on tour. Each choreographer's score is "a love letter for the future of their art form," Edmunds said.
Read More