Visual artist and UCLA Arts staff member Verlena Johnson paints love, Blackness and divinity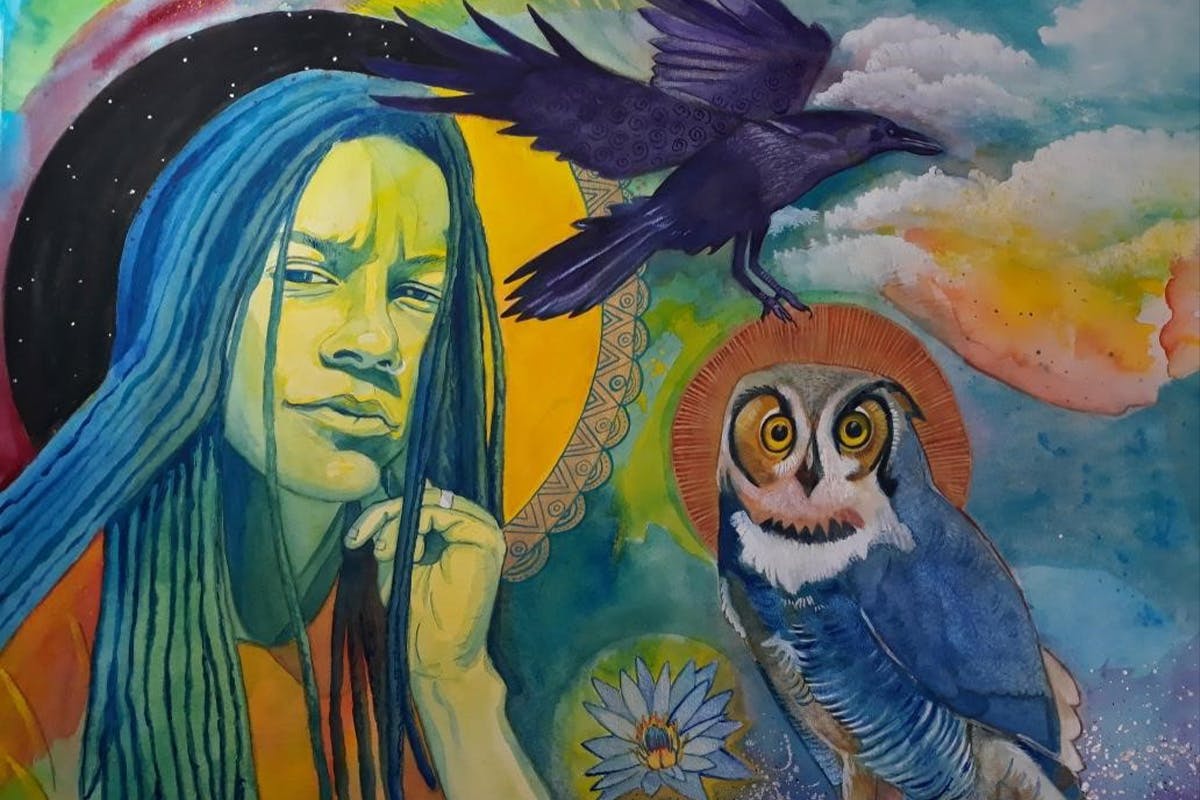 Architecture and urban design students at UCLA know Verlena Johnson as an academic advisor and student affairs officer, who helps them balance their course loads and makes sure they have the credits to graduate.
But outside of her day job, Johnson is a mixed-media visual artist who creates vivid acrylic and watercolor paintings filled with symbolism. She has a spiritual practice that incorporates Reiki and meditation, has published a children's book starring her 11-year-old son, Kai, and has been active in promoting diversity on college campuses.
Johnson was born in Chicago and raised in Madison and Beloit, Wisconsin. She studied at the University of Wisconsin-Madison, earning a bachelor's degree in fine arts with an emphasis in sculpture, and a master's degree in Afro-American studies with an emphasis in art history. Her thesis paper was on Faith Ringgold, the African American artist whose signature "story quilts" were a major inspiration in Johnson's work. Her thesis advisor was visual artist and art historian Freida High Tesfagiorgis.
While in Madison, Johnson staged a solo exhibition featuring her "Warrior Women," series with abstract figurative sculptures made from ceramic, wood, beads, fabric, and other materials. Creating movable limbs for those sculptures sparked an interest in puppetry. That interest developed further after she studied with Ghanaian master wood-carvers Djam Vivie and Kwakou Gerai.
"I was finding my voice as a visual artist, and as an academic and intellectual, as a person, as a woman, as a Black woman, as a lesbian. So, issues of identity and all of those things were hugely important and integral to my work, even then," Johnson said.
Read More