Q&A: Harryette Mullen's newest poetry brings us closer to nature
The UCLA professor explains how 'the beauty, diversity and fragility of life' inspired her latest work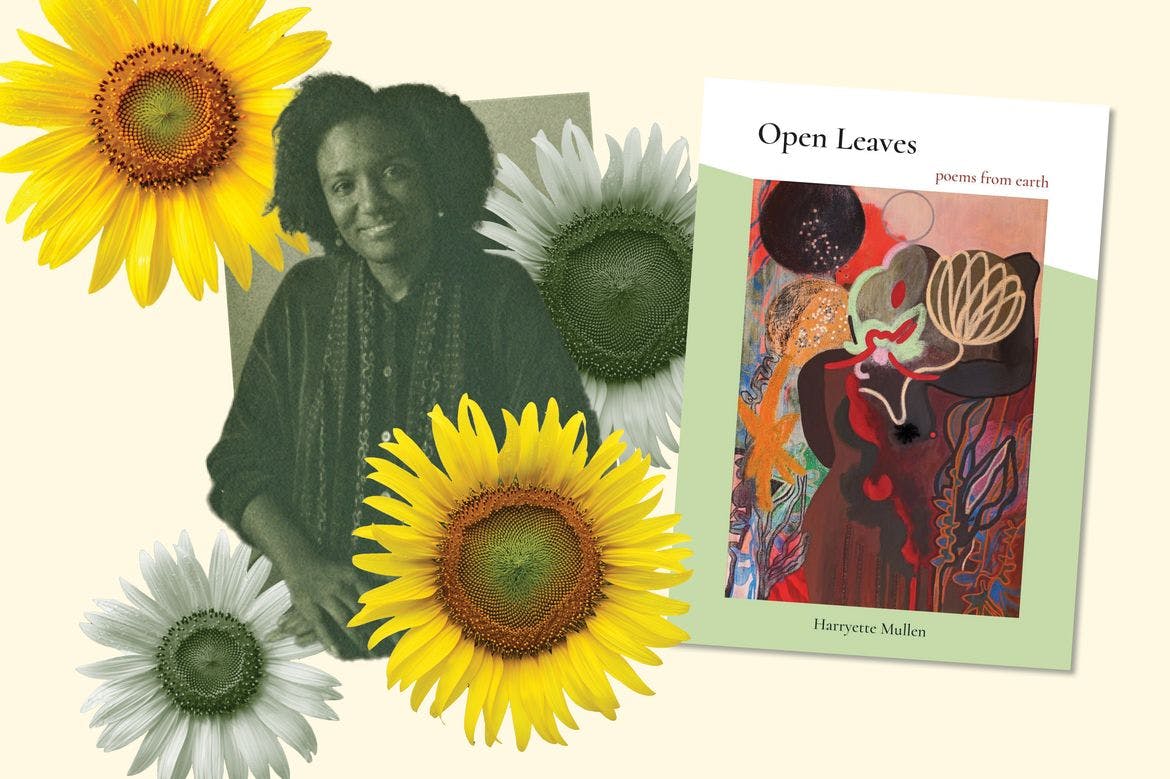 Lucy Berbeo | August 7, 2023 | UCLA Newsroom
Harryette Mullen has a singular way of connecting readers with the world around them.
This spring, her work was included in a public art installation as part of New York City's Park Poems initiative, a collaboration with the Poetry Society of America. Previously, and closer to home, Mullen wrote an original poem for UCLA Magazine that celebrated the small pleasures of everyday life, even amid the COVID-19 pandemic.
The celebrated poet, literary scholar and UCLA English professor was elected in April to the American Academy of Arts and Sciences. The same month, her collection "Open Leaves / poems from earth" was published by the independent Black Sunflowers Poetry Press.
"Open Leaves" brings readers closer to nature at a time when climate change is transforming our planet in ever more visible ways.
While creating works for the new collection, Mullen found herself "contemplating the beauty, diversity and fragility of life," she said. "As a species, we are creative as well as destructive, clever enough to envision and develop innovative systems to mend the damage we are doing and minimize future harm."
Mullen teaches poetry, African American literature and creative writing at UCLA. Her eight previous collections include her 2002 book "Sleeping with the Dictionary," a finalist for the National Book Award, National Book Critics Circle Award and Los Angeles Times Book Prize.
In an interview, she spoke about the landscapes of her childhood, the inspirations for the literary and cultural references in "Open Leaves," and what she's planning next.
How would you describe your own relationship with the natural world, and how has that relationship inspired your recent work?
Typically, I'm an indoor person who has to make time in my day to walk outdoors. As someone who has nearly always lived in cities, large or small, I am delighted to encounter beauty wherever I find it in the urban landscape — I'm not always compelled to go "in search of nature," knowing that we are already part of the natural world.
Walking in the city inspired my previous collection, "Urban Tumbleweed: Notes from a Tanka Diary." I wrote "Open Leaves" during the pandemic, when it felt more urgent than ever to get moving outdoors after hours of teaching and attending meetings remotely.
"Open Leaves" is inspired by Japanese poets and others who extend the practice of tanka and haiku, a tradition of poetry that often engages with the natural environment. In each section, pages of haiku verses appear between pages of poetic prose, alongside artwork by Tiffanie Delune. The verse highlights earthly beauty and the sumptuous bounty of wild and cultivated spaces, while the prose considers the ways we human beings tend to separate ourselves from the rest of the natural world, forgetting that our sustenance is rooted in earth.
Header image: Judy Natal (Mullen), Black Sunflowers Poetry Press (book cover), Trever Ducote/UCLA (composite)
Read More