UCLA's 2023 Dancing Disability Lab Supports Cross-Disability Solidarity
Dancers with disabilities gathered at UCLA for a week of workshops, choreography, and discussions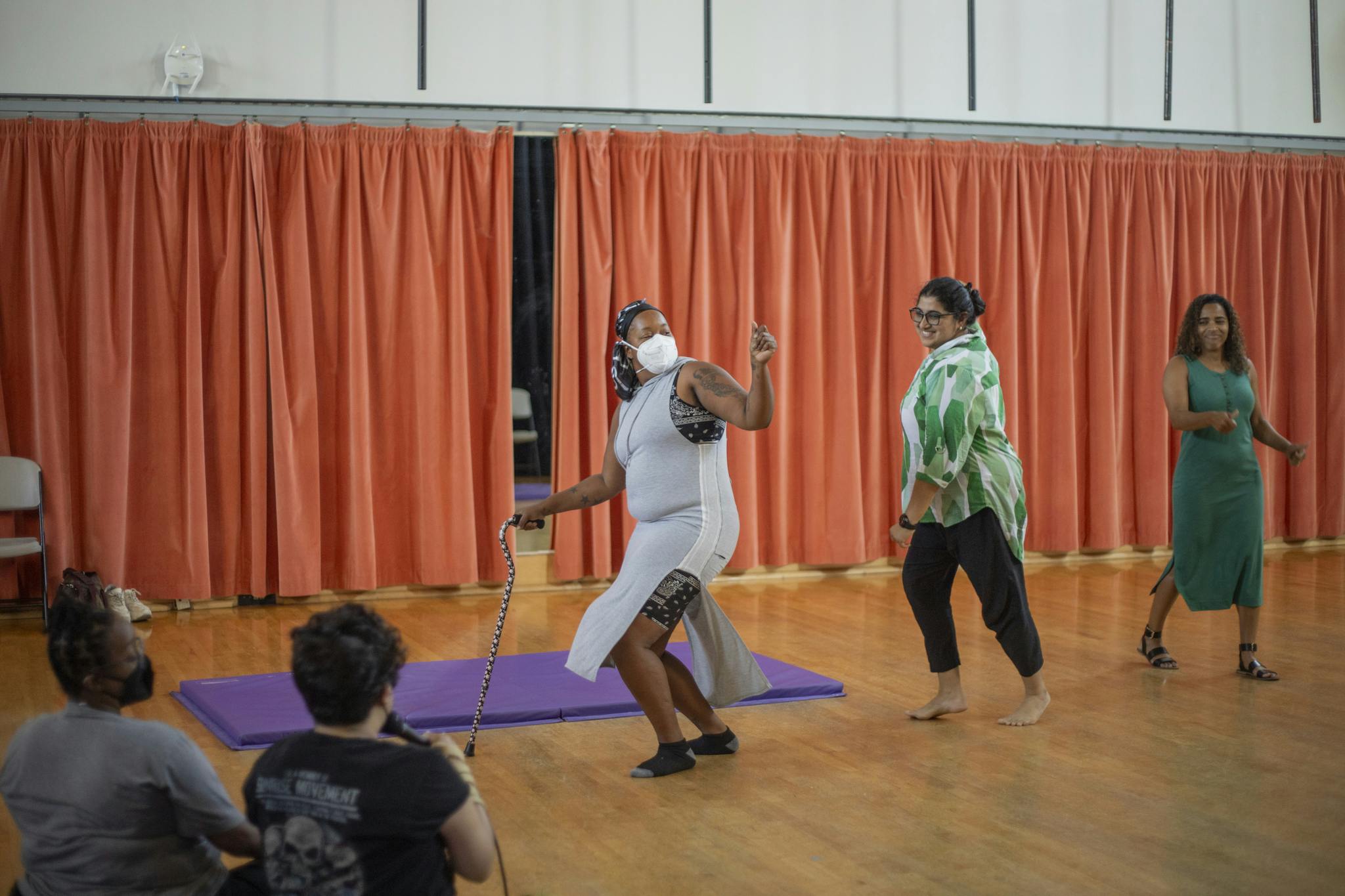 By Sean Arenas
 During a sweltering week in July, dancers from around the world assembled in a studio in UCLA's Kaufman Hall. The palpable energy and enthusiasm in the room defied the heatwave outside. The 10 participants, each identifying as having a disability, were gathered for the 2023 Dancing Disability Lab, now in its fourth iteration. Together, the artists shared a conviction that dance is a way of living fully and a means to social change. 
Hosted by the Department of World Arts and Cultures/Dance and the new disability studies interdepartmental degree program/B.A., the Dancing Disability Lab, founded in 2019, is directed by UCLA School of the Arts and Architecture choreography professor Victoria Marks. This year, the Lab was facilitated by Disabled artists and disability justice organizers Kayla Hamilton, India Harville, and JJ Omelagah.
The week-long lab prioritized individual and collective access, manifesting in dancing that incorporated mobility aids like canes, chairs, and walkers and discussions that integrated audio description and American Sign Language. Access thus emerged as an aesthetic, challenging conventional ideas about productivity, rigor, and authority. Process was prioritized over product.
According to Marks, "The Lab is about more than inclusion. It presents processes and instructions that are about our collective survival."
Each participant led a workshop for the group, where they shared artistic practices and exchanged ideas. These workshops were the foundation for continued movement exploration and discussion. The Lab concluded with an open studio event where the artists shared their work with the public.
Several of this year's participants set aside time to reflect on their personal history with dance, the importance of disability advocacy and justice, and their experience with the 2023 Dancing Disability Lab.
Read More