A Bruin Ambassador: How NISTS Transfer Student Ambassadors Reflect Why We Must Move Beyond Free College
The NISTS 2022 Transfer Student Ambassadors believe that transferring represents the opportunity to accomplish a dream and a degree which would otherwise have been unachievable.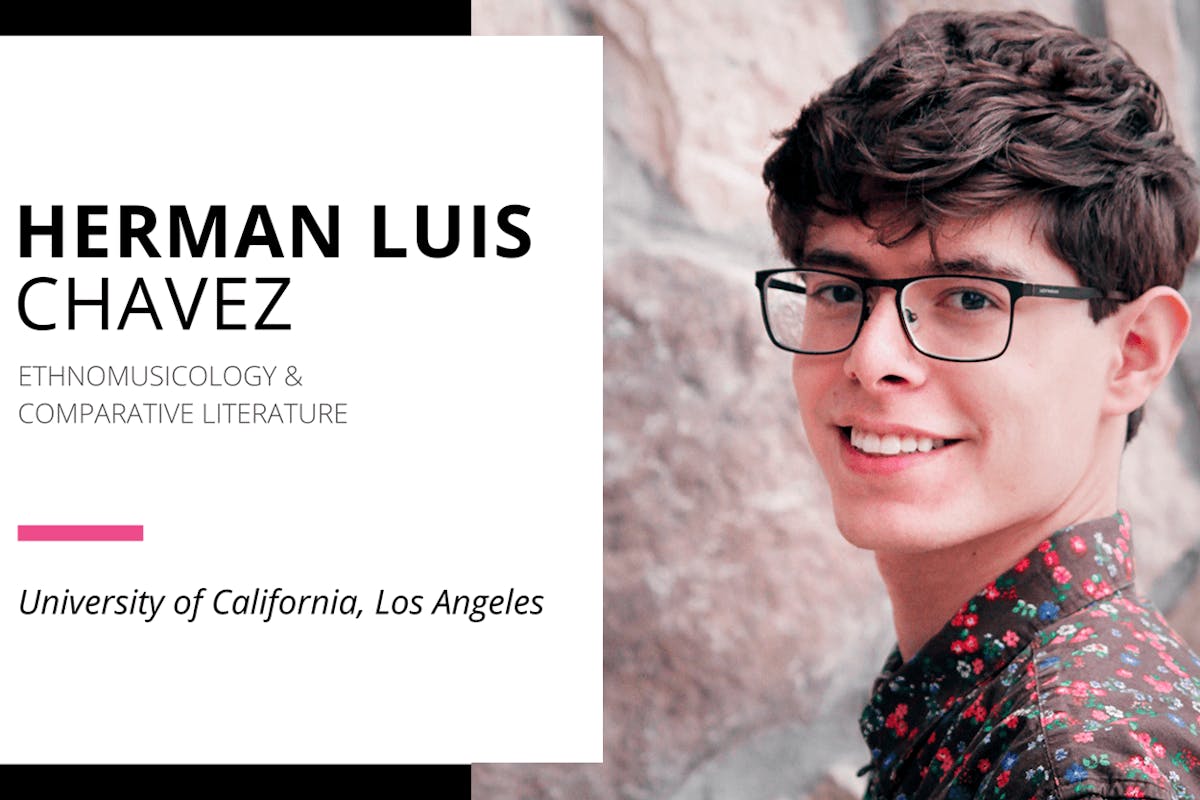 In October, four outstanding students were named NISTS (National Institute for the Study of Transfer Students) 2022 Transfer Student Ambassadors for their commitment to improving the transfer process for other students. Interviews with each of them showcase one common theme: transferring represents the opportunity to accomplish a dream and a degree which would otherwise have been unachievable.
Their stories reflect the research found in the recently published book, Beyond Free College: Making Higher Education Work for 21st Century Students, co-authored by NISTS Board Members Stephen J. Handel, a senior strategist with the College Board, and Dr. Eileen Strempel, Inaugural Dean of The UCLA Herb Alpert School of Music. The book details recommended actions for universities looking to re-invest in students by focusing not merely on access, but completion. Interviews with each transfer student ambassador reveal a common desire for a sense of community at their new schools, including both academic and social support structures.
For Herman Chavez, Katie Ibsen, Jan Paolo Canteras, and Noelle Dana, transferring brought them one giant leap closer to the goal of degree completion. Read on to hear their stories.
Herman Luis Chavez, who is pursuing a BA double major in Comparative Literature and in Ethnomusicology is a member of the UCLA class of 2022. His transfer journey required him to navigate the difficult technicalities of moving from a four-year institution outside of California (Colorado State University, CSU) into the complex UC system. With former faculty trying to dissuade him, no easy connection with a UC transfer staff to assist in his particular situation, and a pandemic complicating the whole process, Herman's transfer was an uphill battle which he says was the best decision he ever made. One look at the excitement on this student's face as he talks about his life at UCLA tells you the truthfulness of his statement.
In an interview with Herman, he repeatedly emphasized the importance of UCLA's supportive network of faculty and staff during his transfer process. Herman credits an encouraging and validating community as the greatest benefit of his transfer process – from the programs of the Undergraduate Research Center for the Humanities Arts and Social Sciences, "led by the amazing Dr. Whitney Arnold… one of the most supportive women [he] has ever met in [his] entire life, "to the mentorship of Cesar D. Favila, Assistant Professor of Musicology at UCLA. Professor Favila showed Herman that it was possible to pursue his passion for music studies focused on the people creating music as a queer, Latino student. Herman's respect for his mentor is clear: "He deserves a raise… He should be tenured immediately!"
The presence of this nurturing community rocketed Herman from his dissatisfying experience at Colorado State University to his current enthusiastic research on "Atiliano Auza León, Popular Folkloric Music, and the Bolivian State" at UCLA.
Herman's story exemplifies one idea from Beyond Free College particularly well: "It's the combination of 'high-tech/high touch' that works to assure degree completion." While Herman noted that the school can do more to fund the transfer students who make up nearly one-third of UCLA's population, he firmly stated that the "high touch" sense of community he feels here has made his success possible.
Read More