From movie house to performing arts hub: UCLA Nimoy Theater opens Sept. 17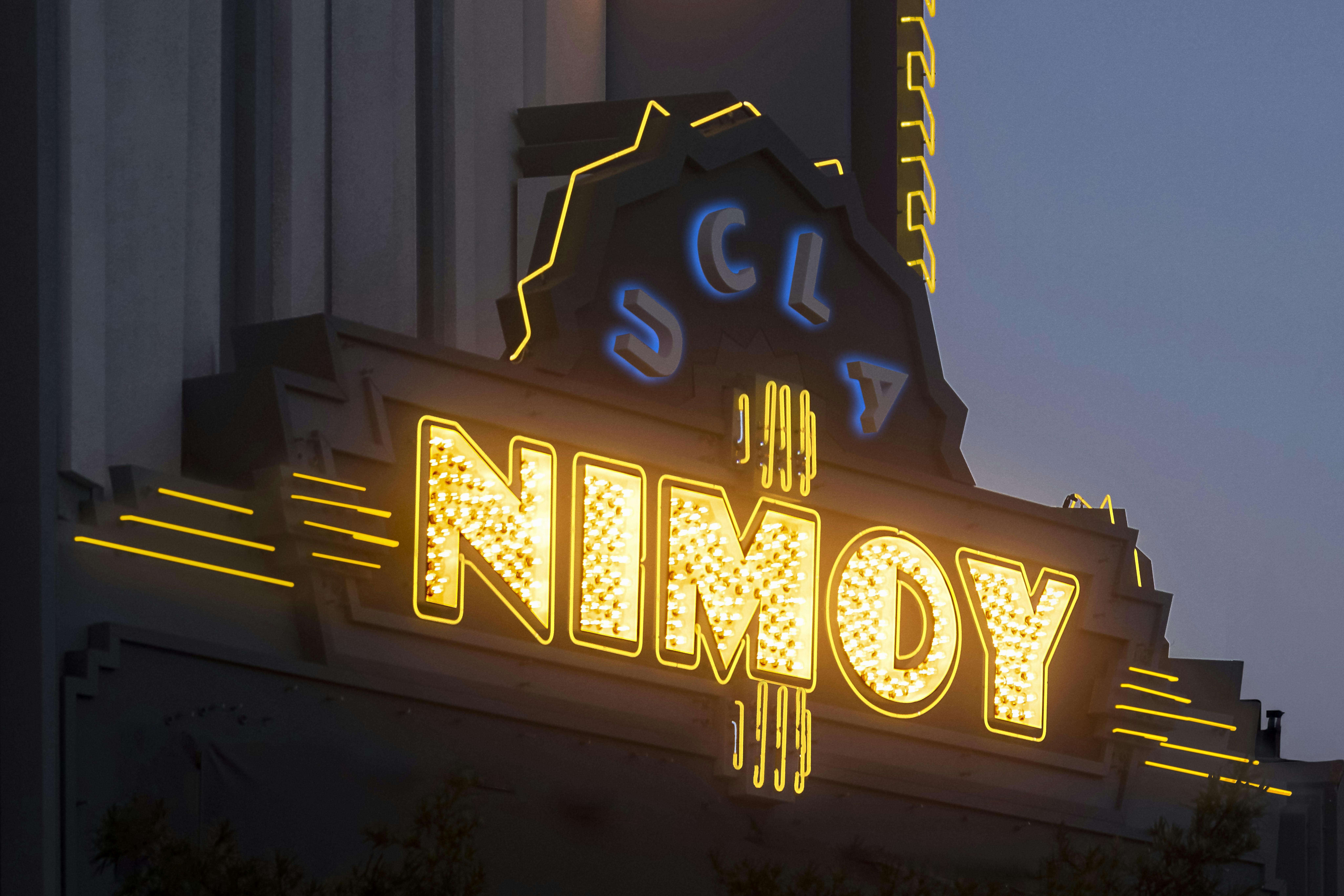 Jessica Wolf | July 31, 2023
A new chapter in Los Angeles' cultural saga will begin Sept. 17, when the UCLA Nimoy Theater opens its doors to the public with an open house.
Community members are invited to visit the reimagined performing arts venue and enjoy a free celebratory performance by the East Los Angeles group Las Cafeteras, known for their sonic explosion of Afro-Mexican rhythms, electronic beats and rhymes. The celebration will also include street performances, free refreshments and more.
Programming at the Nimoy is curated by UCLA's Center for the Art of Performance, and the theater's inaugural season will begin a few days later, with its first ticketed event on Sept. 23, when Grammy-winning poet J. Ivy performs. The Nimoy's inaugural season comprises 35 events, with highlights including Ethiopian music and dance ensemble Ethiocolor, Nordic music trio Dreamers' Circus, renowned pipa player Wu Man and puppeteer Ronnie Burkett.
"The opening of the Nimoy marks an exciting new chapter for the arts in Los Angeles and further solidifies UCLA's role in shaping the cultural fabric of our community," said UCLA Chancellor Gene Block. "The inaugural CAP UCLA season at the Nimoy is inspired by the energy of our vibrant city and will help Angelenos forge connections through a shared artistic experience."
The Nimoy is located in Westwood Village, just south of the UCLA campus and steps away from the Hammer Museum at UCLA. Its renovated design by BAR Architects & Interiors preserves the building's historic auditorium murals and art deco aesthetics, while infusing a modern energy.
State-of-the art sound and production design will create an immersive experience for audiences and allow CAP UCLA to present a wide variety of performers of local, national and international fame and from across performance disciplines. The theater can seat up to 299 patrons, with versatile staging and seating configurations depending on the type of performance.
The Nimoy boosts the revitalization of the Westwood neighborhood, reviving a dormant building into a community gathering place, and restoring a valuable cultural asset. 
UCLA's 2018 purchase of the long-dormant theater was made possible in part by a major gift from actor, writer and director Susan Bay Nimoy.
Nimoy and her late husband, beloved actor Leonard Nimoy, have a long history as ardent supporters of the arts at UCLA. A quote from Leonard Nimoy's iconic "Star Trek" character, Mr. Spock —  "Live long and prosper" — adorns the theater's entry, symbolizing its mission to foster creativity and peace.
Read the full news release on the UCLA School of the Arts and Architecture website.